January 2015
Visit the archives.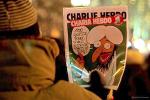 Juan Cole - Sharif and Said Kouachi, the two brothers for whom the French police are searching, were born in Paris of Algerian parents, Mokhtar et Freiha Méguireche, according to a profile published by Le Monde. Said was born in 1980. Sharif was born in 1982. The brothers were poor and unemployed. Sharif did not finish school. The Kouachi brothers sometimes delivered pizza to make a little money. They were involved in petty crime as teenagers. Then in early...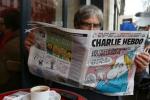 At least 12 people have been killed in a shooting attack on a French satirical magazine in Paris. Witnesses say masked gunmen entered the offices of the magazine, Charlie Hebdo, and opened fire. The dead include four cartoonists and two police officers. The magazine Charlie Hebdo has drawn multiple threats for its caricatures of the Prophet Muhammad. In 2012, the magazine's cartoon depicting Muhammad in pornographic poses helped spark protests across the Middle East. Democracy Now!...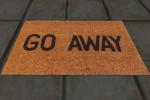 Anna Majavu - This year looks set to be another gloomy one for asylum seekers, as the ANC government makes a renewed attempt to deport and restrict the number of African migrants to South Africa. Black Africans are not welcome anywhere, even as tourists, and must jump through dozens of hoops to apply for visas to enter almost every country in the world to prove their worthiness. Lately, the quest for tourist visas can even entail providing proof that they have paid their children's South African...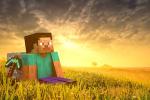 John Feffer - You are a customs official. It's the early 1980s. You are living in a grim East European country. Your job is to check the documents of visitors, immigrants, and returning citizens. You need the job because times are tight, and several of your family members are sick. Every day the rules change regarding the paperwork that the border-crossers need to show. You have to scrutinize the documents carefully and interrogate the person in front of your desk if any discrepancies turn up....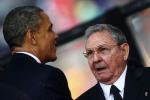 In a historic move late last year, President Barack Obama issued an executive order, which set in motion a series of measures to dismantle the U.S.'s trade embargo against Cuba and normalise diplomatic relations. Lawrence Wilkerson, former chief of staff to U.S. Secretary of State Colin Powell, argues that the embargo was a "dumb policy". In this interview, he talks about why the change in international relations has come about at this particular moment in history. Indeed,...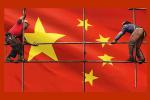 Saliem Fakir - Decline can happen rapidly and all before one's eyes. Sometimes the response to it can be slow and even result in total neglect. First, there's denial or the inability to speak up. Then there's some acceptance that things are not going well and finally there may be a belated attempt at collective mobilisation to tame the rot gripping the sinews of political and economic institutions. It can come just in time or be too little too late. China pulled itself out of the ashes...