Keyword: Nelson Mandela
Arturo Lopez-Levy - Nelson Mandela has long enjoyed the support of Fidel Castro, and many right-wing Cuban Americans have never forgiven the anti-apartheid leader for it. Ethics has never been a forte of the pro-embargo Cuban-American lobby. But the U.S.-Cuba Democracy PAC has reached a new low. Capitalizing on South African president Nelson Mandela's health problems, embargo supporters have constructed a false parallel between the multilateral sanctions against South Africa's apartheid regime...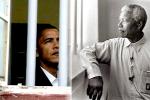 Amy Goodman - As the world celebrates Nelson Mandela's 95th birthday, it is timely to reflect on his life, spent fighting for equality for people of color who long suffered under South Africa's apartheid regime. Mandela was arrested in 1962, a year before Martin Luther King Jr. would give his "I Have a Dream" speech in Washington, D.C. After 27 years in prison, Mandela was released in 1990. Four years later, he would become the first democratically elected president of South Africa....
Frank Meintjies - The public has watched with amazement the unseemly squabble between members of the Mandela family. There is likely to be, going forward, similar squabbling between political parties over the legacy of Mandela. They will scramble to mobilise his legacy as part of their bid to increase popular support. We have already seen the two big parties lock horns over who has the right to cite Madiba's sayings and invoke his actions during campaigning. Mandela's own party would like the...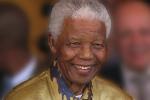 Ralph Nader - Nelson Mandela's exceptional and exemplary life has and will produce worldwide celebrations of his extremely unique blend of character, personality and resolve for broad-gauged justice. To truly memorialize his contributions, however, requires grand actions. Taking immediate recognition of the deep wellsprings of respect, affection and sorrow over the loss of his leadership to the people of South Africa and the world, leaders from various nations can come together to establish the Nelson...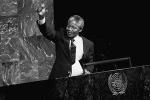 Francis Njubi Nesbitt - Take your guns, pangas, and knives and throw them into the sea. –Nelson Mandela. "Who is this man Mandela?" The U.S News & World Report asked in January 1990. Apparently no one much knew, since the magazine could only come up with three short paragraphs about the ANC leader. This sketch of Mandela's life seemed to be drawn from a Who's Who collection, detailing his early education, legal practice, and arrest by South African authorities in August 1962. Referring to him...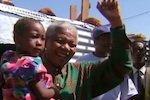 Dear Mandela is a documentary film that follows three young leaders from the social movement, Abahlali baseMjondolo, over four years, as they resist evictions and take their case to the Constitutional Court. Dear Mandela had its World Premiere at the Durban International Film Festival on the 26th July. The film was also screened, throughout the week, in informal settlements where there are no cinemas. It was a special homecoming for the film, which is rooted firmly in the voices of...