Nationalisation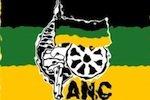 Saliem Fakir - There is no gentleness spared when waging war against "counter-revolutionaries" on the question of nationalisation. It's the tough business of ruffling feathers. Those who demur get roughed up in verbal scuffles and perhaps worse. There are catcalls and labelling. Not for all of us, this is the time of high economic stakes for a few. The National General Council (NGC) of the ANC slipped through a quagmire on the issue of nationalisation and only just by the skin of its...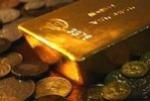 Glenn Ashton - Nationalisation been returned to the agenda, causing disquiet amongst investors and miners and a quickening in the pulse of the left. We cannot allow Malema to dominate this discussion. Besides raising the issue he has imparted little meaningful analysis and has provided neither nuance nor insight. This issue requires careful examination if we are to advance beyond delivering spoils to well-connected cadres, while leaving the people in poverty. The Freedom Charter did mention the...
Fazila Farouk - The news that Julius Malema jetted off to Venezuela to learn more about nationalisation is distressing. Much more depressing than the fact that Malema has appointed himself ambassador for nationalisation in South Africa. Nationalisation is already poorly judged in our neoliberal dominated world. Yet, if implemented with honour and integrity, it could potentially become one of the most effective programmes for governments to follow to engender a more equitable society, as the Venezuelans (and...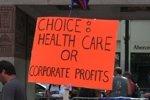 Saliem Fakir - Julius Malema may have been asked to put the cat amongst the pigeons to test the national waters on the question of the nationalisation of our mines and the general role of a more interventionist state in the national economy. Since then, there has been a lot of rhetoric going to and fro. Some arguing that nationalisation will lead to disinvestment and job losses. Fingers have been pointed at the state's incapacity to manage some of its own prized state enterprises, such as the SABC,...
Evo Morales talks to an American audience about Bolivia's indigenous model of democracy, the partial nationalization of the oil industry as well as the country's constitution, which recognizes basic services such as water, electricity and "telephones" as human rights that cannot be privatized. Morales' visit takes place against the backdrop if his expelling the American ambassador to Bolivia from his country in September 2008.