Nationalisation
Richard Pithouse - On Thursday and Friday this week the ANC Youth League will lead marches on the JSE, the Chamber of Mines and the Union Buildings. Julius Malema's disciplinary hearing is likely to be concluded earlier in the week and these protests are planned as a show of force intended to either weaken the resolve of the disciplinary committee or to make it look like a reactionary clique opposed to the interests of the people as a whole. Malema is power hungry, corrupt, authoritarian and brutish. But he's...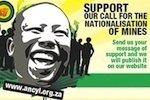 Richard Pithouse - When the Springboks are running rampant even a drab supermarket in a small town can take on a carnival air with excited conversation moving between people without regard to all the usual barriers. But the nation, as we all know, is riven with all kinds of fractures. For the ANC some of these fractures can be useful as it seeks to sustain its moral authority while electoral support declines, popular protest continues and internal battles escalate. But other fractures pose a real challenge to...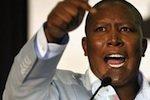 Leonard Gentle - Ah Julius Malema…everywhere else, the world is responding to the biggest crisis of capitalism since 1929 and the threat posed to democracy by the markets. NATO is overthrowing Gaddafi in the latest of the ebbs and flows of the Arab Spring; the indignant of Spain and Greece are rising up against austerity programmes; and global dominance is seeping away from a debt-ridden US. The world is changing. So far there have been two responses that dominate public opinion: disengagement and...
Saliem Fakir - A while back, Deputy Minister of Transport, Jeremy Cronin penned a column in Umsenbenzi, the online publication of the South African Communist Party, where he wrote that perhaps we should be thinking about the 'socialisation' of wealth, rather than the nationalisation of assets. Cronin was positing the idea that the nationalisation of assets, for all intents and purposes, is not the only device for dealing with income inequality, unemployment and widespread poverty. He...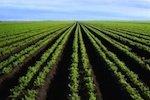 Stephen Greenberg - ANCYL President Julius Malema's recent comments on land nationalisation have caused quite a stir. The owners of wealth thought this topic had been put to rest with the passing of the 1996 Constitution, which secures private property rights. It is no wonder, then, that newspapers and magazines are filled with Professors and other experts proclaiming that nationalisation is not permitted in the Constitution. That debate doesn't concern us here. The issue is whether or...
Richard Pithouse - The repressed, any Freudian will tell you, cannot be contained indefinitely. It will always return. And if its first murmurings in jokes and slips of the tongue are not heeded it will be distorted and return, with increasing vehemence, as a symptom, a symptom that may come to constitute a threat, even a crisis. It's difficult to think of a country that wasn't founded with blood and iron. If countries have a collective unconscious, ours is hardly the only one that is likely to be...