Labour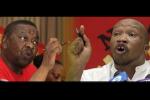 Richard Pithouse - As Numsa head towards their special congress in Boksburg next week the tensions within Cosatu, and between Numsa and the SACP, are exploding. The critical question that is up for debate at the congress is whether or not the union should break with the ANC and support another party or set up its own party. If the union does decide to break with the ANC and set up a workers' party its political credibility, solid organisational base and capacity to generate its own resources from its...
Frank Meintjies - The recent resignation by NUMSA president Cedric Gina is another rip in the fabric of the trade union federation, COSATU. Given that a breakup of COSATU will weaken labour's voice as a counterpoint to the strength of capital and the state, this development again raises the question as to what is to be done to save the situation. By now, all those who follow current affairs are familiar with the features of the split. The broad pattern harks back to COSATU's formation. The...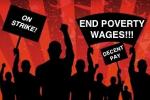 Frank Meintjies - This has been a tough year as far as labour relations go. There have been numerous strikes and many of them have been characterised by violent clashes. The length of the strikes has also taken its toll. Companies, workers involved and members of the public have all faced the adverse effects of major labour conflicts. The wave of strike action has triggered another round of the blame game. A huge segment of the public blames unions for strikes. Many go further and accuse unions of damaging...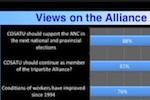 The state of the ANC/SACP/COSATU alliance is being hugely debated following an alliance summit last weekend in the aftermath of trade union federation, COSATU, suspending its general secretary, Zwelinzima Vavi. His suspension came after months of on-going speculation about strained relations and divergent objectives amongst alliance partners. In the run up to South Africa's 2014 general elections, a weak alliance is not a good sign for the ruling party that depends on the electoral support of...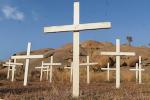 Leonard Gentle - Lenin once said, "There are decades when nothing happens and then there are weeks when decades happen." British Labour Party Prime Minister, Harold Wilson, was to similarly explore the vicissitudes of political time when he remarked, "a week was a long time in politics." It's too early to say whether the week beginning 12 August 2013 was such a week, as might have been thought of by either the revolutionary Lenin or the reformist Wilson. Yet two events in that...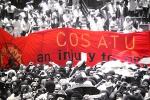 Mohamed Motala - What happens to Zwelinzima Vavi and COSATU is less important than what is happening to worker organisations themselves. At its launch in 1985, COSATU put forward "worker control" as one of its founding principles. ANC General Secretary, Gwede Mantashe, recently accused some unions of drifting away from worker control and being "politically and ideologically immature". But Mantashe, who is formerly from the National Union of Mineworkers (NUM), has an ill-conceived...