Labour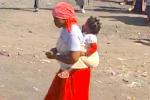 Media for Justice followed humanitarian organisation Gift of the Givers (GOTG) to the platinum belt in Marikana where GOTG distributed food parcels to 10,000 people. The mineworkers strike in Marikana has just entered its 5th month with workers holding out for a monthly salary of R12,500. Without an income, the workers and their families are experiencing severe shortages of food, hunger and health complications. Their plight has become a humanitarian crisis that has touched the hearts of...

Shawn Hattingh - The platinum strike, which began on the 23rd of January has become a showdown with the mining houses, the media and the state on one side, and platinum mineworkers on the other. In fact, the mining companies, top state officials and ANC politicians have been doing everything to break the strike because they recognise its significance. The current strike, along with the wildcat strikes of two years ago, is an extremely important political event and its outcome, depending on who gains the upper...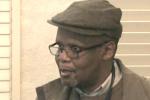 Attending an event hosted by SACSIS on 22 May 2014, NUMSA's Dinga Sikwebu, education officer and the co-ordinator of its newly formed "United Front" said that the union "recognised that the shadow of the ANC is going to be with us for a long time." The remark was made in response to the question that framed a discussion, which evaluated the outcome of South Africa's 2014 General Election: "Will the ANC rule until Jesus returns?" Sikwebu took the...
Dale T. McKinley - Messy alliance politics are clouding issues in the run up to the 2014 general election, but community organisations and other civil society formations across the country have welcomed promising moves by National Union of Metalworkers of South Africa (NUMSA) to forge an independent and anti-capitalist united front of the broad working class. For the first time in the history of a democratic South Africa, a COSATU-aligned union, and its largest one at that, has openly declared that it no...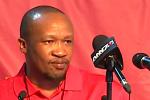 Leonard Gentle - The decision of the National Union of Metalworkers of South Africa (NUMSA) to cut ties with the African National Congress (ANC) has received poor analysis. Comment has tended to focus on the possibility of a new political party in 2019 or whether all this means that Zwelenzima Vavi will get his job back. As such, the greater significance of the biggest trade union in the country throwing in its lot with a growing movement in opposition to the neo-liberal order, and thus to the left of the...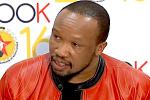 Jane Duncan - At its special national congress last month, the National Union of Metalworkers of South Africa (Numsa) took a significant decision not to support the ruling African National Congress (ANC) in the next elections. Numsa is the largest union affiliated to the troubled Congress of South African Trade Unions, and its clout is considerable, so its decision is a turning point for the country's politics. Numsa supports socialist ideas and, as a result, at the congress, it resolved to...