Labour

Back in March 2012, a good five months before the Marikana massacre exposed the internal weaknesses of the South African trade union sector, SACSIS' Fazila Farouk interviewed labour expert, Ighsaan Schroeder, who said that Cosatu was well on its way to demise and could collapse within a mere 15 years due to serious structural weaknesses in the trade union sector. Soon after the Marikana massacre, Schroeder revised his prediction saying that he gives Cosatu just another five years before...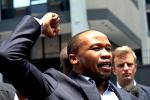 Dale T. McKinley - It is arguably the most important political development of South Africa's post-1994 era. On Friday, South Africa's largest union, the National Union of Metalworkers of South Africa (NUMSA) was expelled by the majority of the leadership belonging to South Africa's largest union federation, the Congress of South African Trade Unions (COSATU). The political significance of NUMSA's expulsion derives from three key, inter-related areas of impact. On the ANC-Led...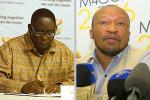 Leonard Gentle - The COSATU Central Executive Committee (CEC), the decision-making body of affiliate leaders, which meets between the more representative Congresses and Central Committees, held a meeting last week to decide on the fate of its biggest affiliate, the National Union of Metalworkers (NUMSA) and to discuss the report of its General Secretary, Zwelenzima Vavi, himself the subject of dispute. This CEC was the consequence of a decision at a postponed CEC in April this year at which time the ANC...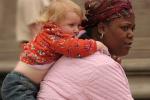 They are important drivers of the South African economy, yet domestic workers are still amongst the lowest paid workers today. Their fate was sealed during the apartheid era when "kitchen girls" were just servants with no workplace rights. Little has changed in post-apartheid South Africa we learn from Myrtle Witbooi, the general secretary of South Africa's domestic workers' union. Domestic work is still not considered decent work. Poor enforcement of regulations and...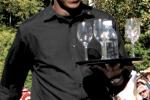 Saliem Fakir - In the city where I live, Cape Town, it's not unusual to hear a foreign accent or see a foreigner. Foreigners are part of the intricate web, not only of the Cape's economy, but also of the rest of South Africa. Foreigners arouse one's curiosity. Some are treated better than others, but there are always questions in people's minds - how did they make their entry into South Africa? Where did they come from? Why did they come here? Who employs them? Despite our talk...

In an extensive interview, Numsa's general secretary, Irvin Jim, talks to Fazila Farouk of SACSIS about Numsa's current strike, alliance politics as well as its United Front and Movement for Socialism. In response to a question about building greater solidarity between the middle class and the poor, Jim argues that Numsa's movement for socialism is not only for people who are "red". He says that the middle class has a right to live the kind of life that it...