Keyword: development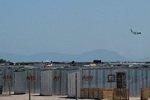 Glenn Ashton - A strong case can be made that the most important tier of government is that of local government. Local communities are the most acutely aware of their own unique needs and how these can best be met. If participatory democracy is to be truly participatory it can be argued that we need to shift away, at least at local level, from political delineations and instead shift toward co-operative local governance based on common local interests. Party politics is a demonstrably poor mechanism to...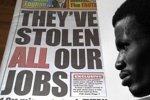 Saliem Fakir - The issue of immigrants and expatriates came up as a topic in a recent election speech given by ANC president Jacob Zuma at a meeting hosted by the labour union, Solidarity. Zuma spoke to concerns about South Africa's brain drain and the need for South Africa either to attract skills back into the country or encourage immigration. The topic is unlikely to disappear for elections to come. If ever there was a need for a good immigration policy, it is now. But controlled immigration needs to be...
P. Sainath - It's been the night of the long knives for India's billionaire population. Their band has just been decimated, falling by more than half from 53 to 24. The latest Croesus Count, also known as the Forbes Billionaires list, makes that much clear. We also fell by two notches to sixth rank in the list of nations with the most billionaires. India's earlier No. 4 slot being slyly usurped by the Chinese who clock in with 29. More mortifying, we are a rung below the Brits...
Richard Pithouse - Governments around the world tend to force poor people off well located and therefore valuable urban land and into peripheral ghettoes. From New Orleans to Bombay and Johannesburg the story is the same. One motivation for this is to transfer valuable land from the poor to the rich to create a subsidy for elite development at the direct expense of the poor. A useful secondary consequence of this for many governments is that people living outside of state control can be forced to...
Saliem Fakir - There is this erroneous logic that there are developmental states in some places and advanced states in other places. One advances from a developmental mode to some sort of mature state in which the markets take-over. This implicit typology of evolutionary progression of states is just nonsense. There is nothing static and permanent about the operational modes of states. They are creatures of time and context. What needs to be done under different circumstances must be done in the interest...
Glenn Ashton - Last year in the run up to the global economic meltdown, all commodities became fair game for the financial casinos of Wall Street, London, Tokyo and points between. The prices of food sky-rocketed around the world, driven by several triggers but primarily by the ability to trade futures, speculative financial instruments linked to international food commodities in the same way as resources like iron, coal, oil and gold are speculated upon as a hedge against market uncertainties. This...