Liepollo Pheko
Liepollo Lebohang Pheko is Executive Director at NGO/think-tank, the Trade Collective. She is exploring social accounting tools for measuring institutional behaviour as it affects women, the environment, low-income communities, employees and other social & development indices.

Liepollo is also exploring different models of citizenship, social inclusion and human dignity and is Africa co-convener of the World Dignity Forum. She has worked on aspects of social, development and trade policy and their intersection with gender, race and class for almost 15 years.

Liepollo identifies as part of the social justice movement and is primarily an activist. She also writes essays, articles and commentaries freelance and has contributed to two books on international trade.

Liepollo is a film, jazz, book, theatre and poetry enthusiast and vigorously supports the local arts and culture scene.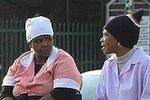 Liepollo Pheko - Driving past several Johannesburg traffic light intersections, one is constantly reminded of how unequal this country is. "Please Help. I need bail money for my cat," says one board held up by a beggar. A recent one read, "Help me out. Need money for some weed, to pay my hooker and settle my beer bill." They are eye catching and humorously worded, but the intent and concrete realities contained on those placards are desperate and require urgent intervention. As...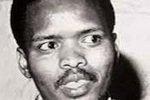 Liepollo Pheko - "History will be kind to me for I intend to write it," Winston Churchill said during World War II. A few weeks ago, the orgy of grief that accompanied the commemoration of 9/11 in the United States was televised across our television screens. It was replete with scenes of the fallen men and women and their grieving families and compatriots. It was human and dignified and even those of us who reject the ensuing War on Terror could understand and share in that loss and the grief....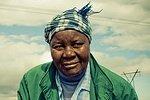 Liepollo Pheko - Women's month in South Africa has come and gone without much fanfare, and perhaps rightfully so, since African women continue to be confronted by institutions, policies and systems within an economy that entrenches patriarchy and a fundamentalist brand of neoliberalism. The broad context is that African women pay the price for failing states and a hostile political economy that deepens poverty and widens inequalities in many societies of the global South, while polarising social and living...
Liepollo Pheko - Social inclusion is one of those catchall terms that evokes various meanings and conjures up varied visions depending on context. In recent weeks, two things have struck me on the issue of social inclusion. The first is a trip to the United States (US) Social Forum in Detroit. The second was the recent FIFA Soccer World Cup and attendant euphoria. It was altogether appropriate that the US Social Forum took place in the belly of the proverbial beast bringing together a plethora of American...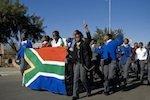 Liepollo Pheko - Reflecting on June 16th in the midst of the flag waving, lung busting, slightly mind-numbing festival that is the world Cup has become almost incidental. In years to come one wonders whether June 16th will be remembered more as the day that South Africa's self respect on the soccer pitch was severely dented or as the day which commemorates our young martyrs in the struggle for freedom. In fact, the state of our attention span is indicative of how we have reconstructed our collective...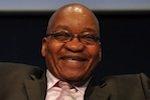 Liepollo Pheko - 'Gedleyihlekisa' is president Jacob Zuma's middle name. It means "one who is crafty when faced with conniving people" or "one who is cunning" or even "laughing when people conspire and gang up against you." In the last few years Zuma's political life has been predicated on a series of private issues, which have come into the public domain. His personal finances and rape trial both became the focus of national discourse sharply...