September 2012
Visit the archives.
Richard Pithouse - Only the crudest propagandist would dare to deny that the ANC is an increasingly predatory and authoritarian excrescence on society rather than a democratic expression of society. It is equally clear that the party confronts what is arguably the highest rate of sustained popular protest anywhere in the world, has overwhelmingly lost the support of the intelligentsia and is increasingly resorting to violence and other forms of repression to contain dissent. COSATU, unlike the SACP which...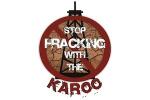 Sabrina Artel - South African farmers went to the US to see what fracking might do to their land -- and what they learned terrified them. An American activist documents their experience and concerns. South Africa announced the end to its moratorium on hydraulic fracturing (known as fracking) on September 7. The African National Congress-led government first declared the moratorium on fracking in April 2011 because of the growing public outcry. This controversial technique for extracting natural gas is a...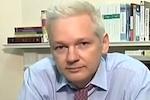 WikiLeaks founder Julian Assange addressed permanent representatives to the United Nations (UN) General Assembly at a high-level talk on the legal and ethical legitimacy of diplomatic asylum. Assange's address, which was made from inside the Ecuadorian Embassy in London via live stream to the UN on September 26, was broadcast live and exclusively by Russia Today (RT). Transcript Transcript of Julian Assange's Address to the UN on Human Rights - given on Wednesday 26th...

Anti-austerity rage intensified in Madrid, as protesters surrounded the parliament Tuesday night in a sign of mounting frustration towards the right-wing government. Their demands included the resignation of top officials with new elections, the halt to austerity measures, and the rewriting of the Spanish Constitution. The protesters charged the government with theft and criminal activity for implementing harsh austerity measures, hiking taxes, record unemployment and allowing mass evictions...

Since 2004, up to 884 innocent civilians, including at least 176 children, have died from US drone strikes in the North Waziristan region of Pakistan. A new report from the Stanford and New York University law schools finds drone use has caused widespread post-tramatic stress disorder and an overall breakdown of functional society in North Waziristan. In addition, the report finds the use of a "double tap" procedure, in which a drone strikes once and strikes again not long after,...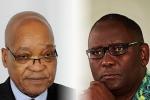 Leonard Gentle - In the run up to the September COSATU Congress, the media began to float the story that Zwelenzima Vavi's position as General Secretary was going to be challenged by NUM, NEHAWU and SADTU because of his perceived opposition to Jacob Zuma. A subtext to this was the idea of the congress as some kind of debating forum where workers would reflect seriously on critical issues facing the labour movement and where there would be the rough and tumble of debate and contestation. But two...