Keyword: Hollywood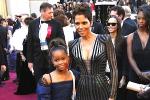 Anna Majavu - Diversity in casting is said to be "at its peak". Industry publications, such as Deadline Hollywood, have written of a "noticeable shift" towards the casting of Black actors lately, particularly in new TV series screened all over the world such as 'Love is a Four Letter Word', 'How to Get Away With Murder', and 'Endgame'. This is a marked difference from the way things have always been done in Hollywood and other major centres of...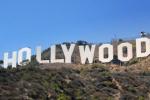 Jordan Elgrably - Every now and then a little sunshine breaks through, and Palestinians enjoy the light. Thanks to occasional complex portrayals in film, television and documentary reporting, they become real people with a cause we can all relate to, seeking justice and freedom. That was true of the Palestinian characters in Steven Spielberg's Munich (2004), who weren't cardboard villains, but human beings. It was even more apparent the following year in Hany Abu-Assad's Paradise Now,...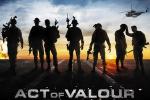 The military entertainment complex is an old phenomenon that binds Hollywood with the US military. Known as militainment, it serves both parties well. Filmmakers get access to high tech weaponry - helicopters, jet planes and air craft carriers while the Pentagon gets free and positive publicity. The latest offering to come from this relationship is Act of Valour and it takes the collaboration one step further. The producers get more than just equipment -- they have cast active-duty...
Democracy Now - Two-time Academy Award-winning actor and director Sean Penn was honored by the Haitian government at a ceremony marking the six-month anniversary of the earthquake that killed 300,000 people and left more than 1.5 million homeless. Penn first came to Haiti after the earthquake struck to help with immediate relief efforts. He decided to stay to finish what he started. He co-founded the J/P Haitian Relief Organization and is managing a tent camp on the Pétionville golf course that now...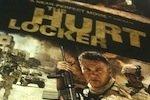 Robert Scheer - What a shame that the one movie about the Iraq war that has a chance of being viewed by a large worldwide audience should be so disappointing. According to press reports, members of the Academy of Motion Picture Arts and Sciences finally found a movie about the Iraq war they liked because it is "apolitical." Actually, "The Hurt Locker" is just the opposite; it's an endorsement of the politically chauvinistic view that the world is a stage upon which Americans get...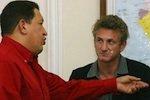 Fazila Farouk - "It takes all kinds," is an expression that couldn't be truer in Hollywood. Regrettably, we tend to be served up a one sided view of Hollywood. We get to see the glitz and glamour, but rarely are we afforded the opportunity to peek behind the veneer of celluloid magnetism to catch a glimpse of the real people behind the superstars of today's movie industry. Why should we care about them? Well, because the heroes and heroines of Hollywood's silver screen wield an...