Keyword: energy efficiency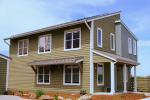 Created via a partnership between the University of California (Davis) and vehicle manufacturer Honda, this zero-net energy home is heated and cooled by the earth and also generates enough power from solar energy to run a car and feed energy back into the grid. Scientists took local weather conditions into account when designing the house to optimise heating and cooling. It boasts some of the most cutting edge energy efficiency solutions to date. The project's collaborators intend to...

South Africa has made good progress on climate policy, but that could be held up by a new emerging political economy in the country that can only be described as "more coal, more nuclear, and more gas", said Saliem Fakir of the WWF at a seminar, which explored the potential for a transition to a clean energy economy. Sadly for South Africans, while there is an understanding of the level of carbon intensity in the country, we are only likely to shift towards a low carbon economy...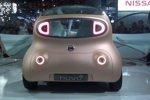 Saliem Fakir - The mention of green jobs salivates the eager tongues of politicians seeking quick answers for dismal economic prospects. Green jobs have become the new panacea for joblessness and a 'pathway out of poverty'. Statistics dazzle and sometimes flail the timid heart. Countries that have used the recession to kick-start a new industrial opportunity have seized on the idea of the green sector as a strategic choice. It has also helped them save jobs given the rapidity with which other...
Ebrahim-Khalil Hassen - "Give us massive price increases or the lights will once again go out," is the nub of the message from Eskom to the National Energy Regulator of South Africa (NERSA). This simple and powerful posture by Eskom however hides the emergence of what might be called a "policy juggernaut." The term "policy juggernaut" has been coined by South African sociologist Karl von Holdt who defines it as a dense cluster of institutional, personal and economic interests, which...
America's General Motors filed for bankruptcy on 1 June 2009, and will be bailed out by the federal government, making the government a 60% shareholder in the company. The bailout is valued at US$30bn. The company is to be remodeled and emerge as a "new GM," which will be smaller. Thousands of GM jobs are on the line. Somewhat disappointingly, President Obama announced that "the federal government will refrain from exercising its rights as a shareholder in all but the most...
Saliem Fakir - There is no better illustration of how muddled the implementation of national energy policy is than the recent gaffe by the Department of Minerals and Energy Affairs (DME) when it put out regulations calling for a tender process to beef-up renewable energy supply. This was diametrically opposed to the feed-in-tariff (FiT) process set in motion by the National Energy Regulator of South Africa (NERSA), which is going through another round of consultation and finalisation. It seems like the...