Keyword: womens rights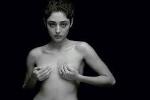 From Sharia law to women's rights, how have women managed to fight back in the theocratic state of Iran? Who are these women? What are their stories? The documentary Women on the Front Line tries to answer these questions by talking to women's rights activists who have been in the thick of the struggle for gender equality in Iran. Produced by Sheema Kalbasi and directed by Hossein Fazelli, Women on the Front Line is a beautifully filmed documentary that provides a spellbinding picture...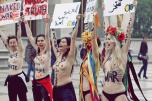 Gillian Schutte - In April 2009 women stripped half naked and took to the streets of Ado-Ekiti (Nigeria) to protest the rerun governorship election. Protesting under the title "Peace rally in support of democracy in Nigeria," the protesters gathered under the auspices of Ekiti Women for Peace and Development. Led by a former Commissioner for Women Affairs in the state, Chief Ronke Okusanya, more than 300 women, comprising the young and the elderly, took part in the protest over the delay in...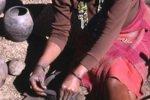 Fazila Farouk - Pick up the promotional brochure of any government, NGO or corporate social investment programme and you will read that poor women are an important beneficiary group – if not the most important target of social relief and investment programmes. Many millions of Rand are raised and spent in the name of alleviating the plight of poor black women, particularly those living in rural South Africa. For all the time, money and effort put into such programmes, one has to wonder why the...