Keyword: china in africa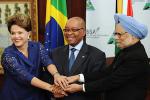 Alexander O'Riordan - In 1995 the World Bank took the rare step of commissioning a documentary on its negotiations of a structural adjustment programme in Uganda. The documentary crew followed negotiations for six months in Uganda and at the Bank headquarters in Washington D.C., having access to meetings at the highest level such as between the presidents of Uganda and the World Bank. The documentary demonstrates that that there is never really any doubt about whether the World Bank will provide funding to Uganda...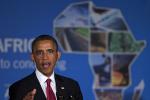 Mandisi Majavu - The US-Africa Leaders Summit currently taking place in Washington points to Africa's growing strategic importance to US interests. The theme of the Summit is "Investing in the Next Generation" and aims to advance the US's focus on trade and investment in Africa. Historically, the US has always adopted a militarised foreign policy towards Africa. When the Bush administration launched the Defense Unified Combatant Command for Africa (AFRICOM) in 2007, that move was...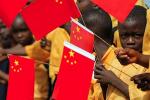 John Pilger - Countries are "pieces on a chessboard upon which is being played out a great game for the domination of the world," wrote Lord Curzon, Viceroy of India, in 1898. Nothing has changed. The shopping mall massacre in Nairobi was a bloody façade behind which a full-scale invasion of Africa and a war in Asia are the great game. The al-Shabaab shopping mall killers came from Somalia. If any country is an imperial metaphor, it is Somalia. Sharing a common language and religion,...