Keyword: surveillance state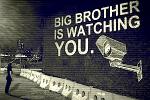 Jane Duncan - E-tolls. Many, if not most, Gauteng residents hate them, even though the South African National Roads Agency (Sanral) has gone on a charm offensive to try and turn public opinion around. In spite of mass opposition to electronic tolling in the province, the government has decided to continue with it, and to link payment to the renewal of motor vehicle licence disks to force compliance. The government's decision followed an advisory panel report on the issue, which made a case for...
Dale T. McKinley - Amongst its many other attributes, South Africa could arguably be called the Commission capital of the world. While there is no official list of how many Commissions of Inquiry there have been in the 20 years since 1994, suffice to say that the numbers are impressive. In the last 14 years alone there have been no less than 10 national-level, high profile Commissions of Inquiry - five of which have yet to run their course - accompanied by scores of others emanating from the executives and...
Alfredo Lopez - For many people reading this, there are at least two concepts that will offend. One is surveillance, about which we've written often on this site. The other is the Barbie doll: the ubiquitous toy that has for decades molded girls' (and boys') concept of "the perfect female" as having an impossible-to-achieve figure derived from sexist fantasy and has taught them that their lives should be about dressing up and attracting the attention of a boring male named...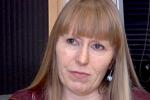 SACSIS columnist, Prof. Jane Duncan, talks to Creamer Media about her new book, which examines the rise of securocrats in South Africa. Securocrats are officials located in the security establishment – the police, intelligence services or the military – that have the power to influence government policy in their favour. Duncan raises genuine concerns about their growing influence, which is leading to an excessive and unnecessary focus on secrecy and security as well as resulting...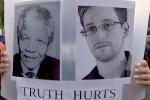 On Saturday, August 30, more than 6000 people took to the streets of Berlin, Germany to protest against intelligence agencies' mass surveillance. A broad alliance of more than 80 organizations, including many Internet activists, journalists, human rights organizations, lawyers and even judges had called for this demonstration under the slogan "Freedom not Fear." Whistle-blowing websites, such as WikiLeaks and whistleblowers, such as Edward Snowden, who revealed the horrifying...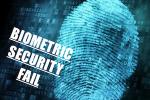 Jane Duncan - Mauritius is known to South Africans mainly as a holiday destination, brimming with idyllic beaches, luxurious hotels and stunning scenery. However, there are other, less well-known ties that bind the two countries together. At the moment, both countries are introducing 'smart' ID cards, requiring their citizens to give biometric information to the government in the form of their fingerprints, to establish their legal identities. This information will also be recorded in...