Keyword: donors

Technology allows us to give cash directly to the poorest people on the planet. Should we do it? In this thought-provoking TED talk, veteran aid worker Joy Sun talks about unconditional cash transfers highlighting an innovative project that makes once off cash donations to poor individuals with no strings attached. Watch this talk to learn what difference a thousand dollar direct cash transfer can make to the life of a poor person who is able to spend the money as he or she pleases. The...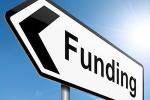 Alexander O'Riordan - A cursory scan of the NGO job boards confirms the widely held assumption that South Africa's civil society organizations are struggling to get funding. Organisations appear to be in crisis, jobs are hard to get, salaries are markedly below market norms and rumours abound that established NGOs are on the verge of bankruptcy. Last month, for example, the press reported that the Treatment Action Campaign publically protested rumours it was on the verge of bankruptcy; many others are...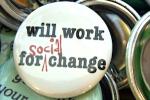 Most people working in NGOs are driven by passion and a sense of mission. But good motives don't guarantee good outcomes, argues Dan Corry, chief executive of New Philanthropy Capital in a seminar about non-profits, innovation, productivity and 'theories of change' in the UK charity sector. The discussion parallels debates about the effectiveness of South African NGOs. Corry calls for creative destruction to improve productivity and fast track social change. But Vicky...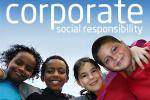 Alexander O'Riordan - Last week the University of Pretoria's Gordon Institute of Business Science held a two-day workshop on "Serious Social Investment" with respect to corporate social investment (CSI) in South Africa. The workshop, the fifth of its kind, focused on "initiating new conversations around the vision for South Africa and the benefits and value propositions for all involved in the CSI sector." Clearly the organisers are calling for a clearer vision of the role of CSI in...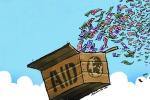 Alexander O'Riordan - Inclusive Development, a tiny California based NGO that lists only three advisors on its website, managed to do what many larger organisations or governments failed to do: hold donors to account for their potential complicity in human rights abuses. In 2010, Human Rights Watch (HRW) reported that aid to Ethiopia was being used in a political manner – as a reward to those that supported the ruling party and as coercion for those critical of the ruling elite. The report, while well...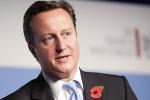 Alexander O'Riordan - On April 30th 2013, the Mail and Guardian reported that the United Kingdom will phase out aid to South Africa. While the press has implied that the cuts are due to budget reasons, this is not at all the case. When David Cameron was elected to power he was elected partly on the promise that he would cut spending in every government department except aid, education and health care. In keeping with his commitments, just over six months ago Prime Minister Cameron pledged to increase the...