Keyword: minerals energy complex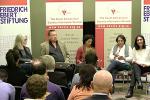 ** For coverage of the entire event including the Q&A session, click on the podcast link above. In the face of extremely compelling evidence against coal and nuclear energy, our government's response to South Africa's electricity crisis is to continue building coal-fired power stations and a very expensive nuclear power plant, argued Fazila Farouk, executive director of The South African Civil Society Information Service (SACSIS) in her opening remarks at a panel discussion...
Saliem Fakir - You would think we would've learnt a lesson or two from total dependence on coal. Ninety percent of South Africa's electricity comes from coal in addition to 40% of our liquid fuels. Despite our coal abundance, the move towards its greater use for our energy system comes up against several constraints. These include environmental concerns, the carbon tax, the question of poor quality coal, the economics of coal mining and the logistics surrounding the extraction and distribution...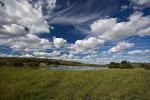 Tristen Taylor - An unholy alliance has come together on a Limpopo farm within the Waterberg District, about 60km from the town of Lephalale and a short drive from the border with Botswana. Anglo American Thermal Coal and India's Vedanta Zinc International have combined to produce a climate-killing and water-guzzling industrial machine: Anglo will open a new coal mine and Vedanta will use that mine's dirtiest coal - discards unfit even for Eskom's power stations - to produce 600MW of electricity. On the...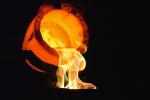 Saliem Fakir - In many respects "Marikana" represents our own 'Arab Spring'. After the massacre the wave of wildcat strikes in other sectors outside of the platinum industry, had they gotten much wider popular support, could have fundamentally shaken government as well as the complacent and disinterested business community. This is not the first time that miners have turned against an oppressive system of rent. It's happened many times before in our country -- the most...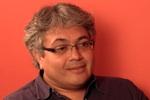 Seeraj Mohamed, Director of Corporate Strategy and Industrial Development, School of Economic and Business Sciences, Wits University, talks about the increasing role of finance in the South African economy, tracing its roots to the apartheid era. We've seen a process of policy continuation from the apartheid government to the ANC-led government in following a model of liberalizing the economy by emulating the policies of the US and the UK, contends Mohamed. He elaborates - as South...