Keyword: war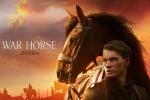 Adam Hochschild - Well in advance of the 2014 centennial of the beginning of "the war to end all wars," the First World War is suddenly everywhere in our lives. Stephen Spielberg's War Horse opened on 2,376 movie screens and has collected six Oscar nominations, while the hugely successful play it's based on is still packing in the crowds in New York and a second production is being readied to tour the country. In addition, the must-watch TV soap opera of the last two months, Downton...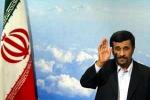 In Washington when it comes to foreign policy issues, of course, Syria is being talked about. But the bigger picture is Iran. In fact most people think the Unites States is interested in Syria because of Iran. Colonel Lawrence Wilkerson, former chief of staff to Colin Powell was on Capitol Hill talking to senators and congressman about what's happening in Iran vis-a-vis the United States and Israel. He says there are three aspects of the mood in Washington that are disconcerting. One of...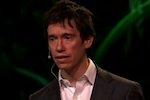 British MP Rory Stewart walked across Afghanistan after 9/11, talking with citizens and warlords alike. Now, a decade later, he asks: Why are Western and coalition forces still fighting there? He shares lessons from past military interventions that worked -- Bosnia, for instance -- and shows that humility and local expertise are the keys to success. © TED Talks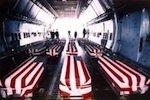 Chris Hedges - Jess Goodell enlisted in the Marines immediately after she graduated from high school in 2001. She volunteered three years later to serve in the Marine Corps' first officially declared Mortuary Affairs unit, at Camp Al Taqaddum in Iraq. Her job, for eight months, was to collect and catalog the bodies and personal effects of dead Marines. She put the remains of young Marines in body bags and placed the bags in metal boxes. Before being shipped to Dover Air Force Base, the boxes were...
"In the Loop" is a British comedy lampooning the US-UK effort to attack Iraq. The film is a satire of the Anglo-American diplomatic wrangling in the lead-up to the war. It's been nominated for an Oscar this year and despite its serious subject matter, has been described by a New York Times review as the "funniest big-screen satire in recent memory." "The short summary is that everybody betrays everybody else, that opportunism trumps idealism and that telling...
John Cusack talks about his new movie War Inc., a comment on corporate profiteering that has become the hallmark of the war in Iraq. He refers to the war as a "disastrous free-market utopian enterprise", and labels the free market of today, nothing more than a "vast protectionist racket". Privatisation has gone too far argues Cusack, pointing out that there are as many contractors as there are soldiers in Iraq where everything is outsourced, including torture. This,...