Keyword: Syria

Fifty million people in the world today have been forcefully displaced from their home — a level not seen since WWII. Right now, more than three million Syrian refugees are seeking shelter in neighbouring countries. In Lebanon, half of these refugees are children; only 20% are in school. With wars going on continuously, the average time that a refugee will spend in exile is 17 years. On a global scale, every day 32,000 people will be displaced from their homes on average. Most...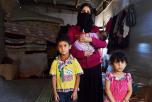 Alexander O'Riordan - While the world shudders at the horrific and systematic brutality of the Islamic State, formerly known as the Islamic State of Iraq and Syria (ISIS), it pays scant attention to the fuel that powers organisations such as militant jihadist groups. Meanwhile there is an escalating refugee crisis developing in Syria, as ordinary people flee the jihadism of the Islamic State. Somewhat bizarrely, this enormous human rights crisis is growing alongside a decrease in donor assistance. While...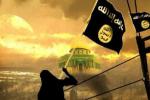 The Islamic State, a hardline Sunni jihadist group that formerly had ties to al Qaeda, has conquered large swathes of Iraq and Syria. Previously known as the Islamic State of Iraq and Syria (ISIS), the group has announced its intention to reestablish "the caliphate" (an Islamic state) and has declared its leader, the shadowy Abu Bakr al-Baghdadi, as the caliph. VICE News reporter Medyan Dairieh spent three weeks embedded with the Islamic State, gaining unprecedented access...
Chris Hedges - The horrific pictures of the beheading of American reporter James Foley, the images of executions of alleged collaborators in Gaza and the bullet-ridden bodies left behind in Iraq by the Islamic State of Iraq and the Levant are the end of a story, not the beginning. They are the result of years, at times decades, of the random violence, brutal repression and collective humiliation the United States has inflicted on others. Our terror is delivered to the wretched of the earth with...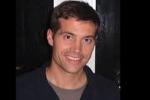 Forty-year-old journalist Jim Foley was beheaded in Syria by the extremist group, the Islamic State in Iraq and Syria (ISIS). The video of his killing has been linked on every major news site in the world. Jessica Desvarieux is a correspondent for the Real News Network ans also a friend and former colleague of Foley. In a moving tribute Desvarieux talks about Foley's passion for his work and the reasons that drove to him to cover the conflict in Syria. Desvarieux also remembers Foley...

As the on-going saga of America's on-again, off-again attack on Syria takes another turn with Bashar Al-Assad agreeing to relinquish chemical weapons in a deal being brokered by Russia. It was only a matter of time before the posturing and gesturing of the Obama administration - which seems to be tripping itself up again by sneering at Russia's diplomacy - invited the ridicule of satirists, such as, Pulitzer Prize-winning cartoonist, Mark Fiore, who delivers hard-hitting and fun...