Keyword: nuclear threat
Russ Wellen - At the Center of Public Integrity on nuclear materials, Douglas Birch has written a two-part series on nuclear security in South Africa. In the first, titled "South Africa rebuffs repeated U.S. demands that it relinquish its nuclear explosives," co-authored with R. Jeffrey Smith, they write about the quarter ton of highly enriched uranium that South Africa still retains decades after ending its nuclear-weapons program in 1989. U.S. officials fear that it could be stolen and...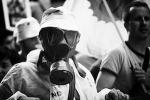 Gerard Boyce - In a story that has dominated headlines worldwide over the past few months, Scots were recently asked to decide whether Scotland should become an independent country or remain part of the United Kingdom. They chose to retain the status quo in what was ultimately a very close poll. Regardless of one's opinion on the outcome thereof, this referendum exemplifies the type of situations, viz. when leaders seek a mandate to pursue major political changes, which will alter the nation's...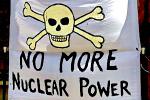 Glenn Ashton - South Africa is supposed to be a developmental state yet the intentions that inform our national energy policy are at odds with the lived reality of most citizens. President Zuma's 2011 promise to deliver electricity to every home in the country by 2014 will not be met. More importantly, despite free electricity allowances, many of those connected to the grid find this power unaffordable. South Africa's approach to electrical power supply remains monolithic and inflexible....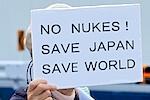 Last week Japan's nuclear watchdog said a toxic water leak at the Fukushima Daiichi power plant has been classified as a level 3 "serious incident" on an international scale. But, Kevin Kamps of Beyond Nuclear argues that this rating is far too low. He explains what Fukushima really means for the planet. Presently there are large volumes of radioactive groundwater leaking into the Pacific Ocean from the site, bypassing an underground barrier built to contain it. Meanwhile there...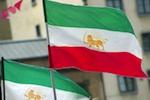 South Africa's Minister of International Relations and Cooperation, Maite Nkoana-Mashabane, is scheduled to attend the Non-Aligned Movement Summit in Tehran, taking place on 30-31 August. As the US and Israel increase their efforts to isolate Iran (Israel is even ramping up talk of a military strike on Iran this year), South Africa joins 119 other countries at this major international event. What does it mean that 120 countries are rejecting US/Israeli pressure to isolate Iran? For...
Ebrahim-Khalil Hassen - Whilst it is early days in the costing of our government's infrastructure investment programme, ballpark figures suggest R800bn will be spent over the next 20 years. The numbers are still to be tallied, but it appears that the proposed nuclear power stations will be the biggest beneficiaries of government investment since 1994. Government's second Integrated Resource Plan indicates that nuclear energy will contribute to approximately one quarter of all power generated in South...