Keyword: music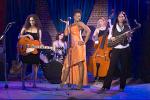 There's never been a better time to become a recording artist. Recording is cheaper than ever; bands have direct access to fans and record labels are no longer gatekeepers. The same is true for visual art. More people are choosing to be artists, and last year the art market reached a record US$66 billion in global sales. But who is really benefitting from this brave new world? In the music industry, 99% of recording artists share 23% of global revenue, meaning that 1% share 77% of global...

Regarded as one of the most important works in Western classical music, Ludwig van Beethoven's Ninth symphony, which includes lyrics from the poem "Ode to Joy", has inspired resistance movements all over the world from Chile to China. Al Jazeera's Witness has produced a fascinating documentary about the meaning that the symphony holds for activists from a diversity of backgrounds - all searching for freedom through fraternity. According to Al Jazeera: At...
Arthur Chu - There was a lot to criticize about the "Saturday Night Live" 40th anniversary celebration–Jerry Seinfeld's #SorryNotSorry joshing around about "SNL's" 40-year history of whiteness, cringeworthy reminders of the show's tendency to run dubiously funny gags into the ground, and the mystifying continued relevance of Sarah Palin. So it was strange–though not surprising, for Internet junkies–that Kanye West came in for an avalanche of...

Grammy Award-winning singer and songwriter Angélique Kidjo gave an interview earlier this week about headlining the Carnegie Hall's tribute to Miriam Makeba, the legendary South African singer and activist who died in 2008. Numerous international artists as well as South Africa's Vusi Mahlasela joined Kidjo in performing, "Mama Africa: A Tribute to Miriam Makeba", on Wednesday, 5 November at Carnegie Hall in New York City. The concert was presented as the...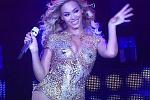 Women pop stars are dominating the charts these days. Hooray! This is a major victory for feminism, right? Alas, it seems that some women are reaching the top of the charts by, ahem, less than feminist tactics. Harriet Gibsone has made an amazing, sharp-humored video on how you too can be a female pop star for The Guardian. Her tips include hiring a man to help you write a song, preferably about your body, because that's what you fans will want. And instead of merely celebrating...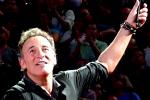 Richard Pithouse - When Bruce Springsteen steps on to the stage in Cape Town on the 28th of January next year it will be his first performance in South Africa, but it won't be his first connection to South Africa. In 1985 he, along with an impressive collection of musicians ranging from Miles Davis to Jimmy Cliff, Bob Dylan, Peter Garrett and the exiled South African band the Malopoets, was part of the project organised by Steven van Zandt, the original guitarist in his E-Street band, to boycott Sun City....