Keyword: music
Bob Ostertag - In 2006 I gave my music away. That music had previously existed on CDs and LPs (yes, I began making music in the days of vinyl and tape). I moved all of it to the Web, downloadable for free. Today, seven years later, I see that giving away music for free is not as easy as I had imagined. In some ways, it turns out to be impossible. The reasons why this is so say a lot about creativity, property, and power in a networked world of corporately owned digital commons policed by netbots and...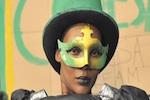 Fabulously talented singer, writer and actress, Masello Motano, is no ordinary pop diva. Hugely concerned about South Africa's deep poverty, widening inequality and the disconnect between the country's leaders and its people, she has launched the musical career of her alter ego, "Cyrilina Ramaposer" whose debut single "Makarina on Marikana" tackles the most pressing social injustices of the day. Edgy lyrics set to a profoundly effective minimalist tune,...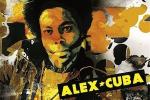 Tom Astley - With a worn nylon-string guitar cradled in his arms, and a weary kind of smile on his face, Ricardo laments the state of contemporary Cuban music making in surprisingly bleak terms. He's a professional rock musician; a graduate of the prestigious Havana Institute of Arts, a gigging guitarist, a man who has made a career from popular music that, if not always well-paid, is at least regarded in Cuba as a respectable profession; a Cuban profession, even. Defining a national...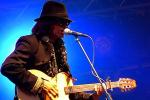 Richard Pithouse - Searching for Sugarman, Malik Bendjelloul's film about the reception of Sixto Rodriguez in South Africa, continues to accumulate awards, critical acclaim and commercial success as its momentum gathers in the lead up to the Academy Awards at the end of next month. It is carrying Rodriguez, seventy years old and partially blind, onto the stages of the Royal Albert Hall and Carnegie Hall, festivals like Glastonbury, Coachella and Primavera and into the pages of the world's great newspapers. Next...
The Woodstock music festival took place from 15-17 August 1969 and celebrates its 40th anniversary this weekend. Woodstock is remembered as an iconic counter culture event, which spread the message of peace and love during a period of intense racial tension in America when the civil rights movement was at its peak. Woodstock is also credited for galvanizing America's youth against the war in Vietnam. Almost 500,000 young people descended on a farm in upstate New York to participate...