Keyword: feminism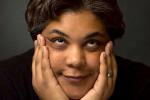 When writer Roxane Gay dubbed herself a "bad feminist," she was making a joke, acknowledging that she couldn't possibly live up to the demands for perfection of the feminist movement. But she realized that the joke rang hollow. In this thoughtful, provocative and funny TED talk, she asks us to embrace all flavours of feminism - and make the small choices that, en masse, might lead to actual change. Gay calls on feminists to demand accountability from a world that degrades women in...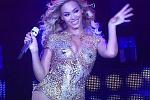 Women pop stars are dominating the charts these days. Hooray! This is a major victory for feminism, right? Alas, it seems that some women are reaching the top of the charts by, ahem, less than feminist tactics. Harriet Gibsone has made an amazing, sharp-humored video on how you too can be a female pop star for The Guardian. Her tips include hiring a man to help you write a song, preferably about your body, because that's what you fans will want. And instead of merely celebrating...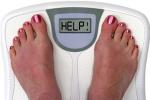 Alex Doherty, Sharon Haywood, Susie Orbach - Psychotherapist Susie Orbach and writer and editor Sharon Haywood are two of the main organisers of the Anybody initiative. They spoke to New Left Project's Alex Doherty. Commercial slimming clubs such as Weight Watchers and Slimming World argue that they are helping women (and some men) to deal with genuine weight problems. What do you make of that claim? Unfortunately, weight-loss clubs such as Weight Watchers and Slimming World are part of the problem in that dieting only...
Author of "The Beauty Myth", Naomi Wolf talks about a new generation of feminists - the third wave. Less dogmatic than earlier feminists, this new wave is more pluralistic about sexuality and personal choices, but also more alert to issues of race and class. Wolf also reflects on differences between western and muslim feminists.