Keyword: arms trade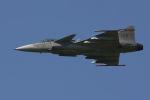 Dale T. McKinley - Justifiably, lots of media and public attention has been given over lately to the continued fallout from the massively corrupt first arms deal. Like a long-term unwanted house guest who simply won't go away, the first arms deal is still with us almost twenty years after it was first conceived. In immediate terms this is largely due to the various sagas around the Zuma-appointed Seriti Commission of Inquiry which are seemingly once again set to confirm the short-term triumph of personal...

Are guns there to stop tyranny? Is tyranny already here? Are there other ways of stopping it than stocking up on munitions? Political humour group, The Juice Media take a few minutes to explore one of the great debates taking place in the United States of America. It seems that no matter how high the civilian body count, this perennial debate shows no sign of abating, having morphed into a vigorous exegesis of the 2nd Amendment, as Americans seek to make sense of the original intentions of...
Feminist writer Naomi Wolf discusses the ethical challenges President Barack Obama faces in dealing with special interest groups representing intelligence, surveillance and the defense industry. "I trust his intentions are good, but he's playing with fire," she says. Wolf argues that what's needed is a massive grassroots- based democracy movement to hold Obama and the American Congress' feet to the fire to keep the pressure on so that reforms are not superficial. She contends that...
The reality of unequal economic and political power is a serious one, argues Armatya Sen. Rich nations of this world make the most money out of both legal and illegal arms sales. More than 85% of armaments in the world are sold by G7 countries. More than 80% of these arms are sold by five permanent members of the UN security council. More than half of the armaments sold by rich countries go to the developing world.