Keyword: mining
Glenn Ashton - South African wealth is founded on our extraordinary mineral bounty, conservatively valued at over $3 trillion (R36 trillion). Our future is dependent on how we manage this geological legacy. We can either harness the full spectrum of opportunities or lay ourselves open to what is known as the "resource curse" where natural resources are exploited by unscrupulous or corrupt entities, with minimal national benefit. A recent example provides some insight in how we appear to be...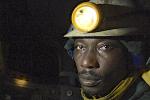 Saliem Fakir - Last week the Mining Indaba came and went just like it does every year. Some 7,000 people attended. On its margins, outside of the Cape Town International Convention Centre (CTICC), a different kind of mining indaba, a people's indaba, took place in close by Woodstock. This was the 5th Alternative Mining Indaba (AMI), which serves as a counterpoint to the industry event. AMI voices always struggle to find their way into the CTICC, but the chorus from the margins is growing stronger with...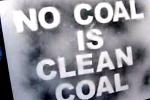 Samantha Hargreaves and Hibist Kassa - Battles between coal mining companies, the municipalities that host them and affected local residents are now drawing blood with last week's rubber-bullet shootings and arrests of activists (including key women organisers) fighting coal and demanding a decent life in Emahlahleni (formerly Witbank). This battleground stretches east across the continent's main coal seam, out to Mozambique's Tete Province. There, Mama Life (we use a pseudonym to protect her from reprisal), a...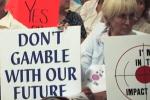 A Link TV report on three important mining battles. United States of America An impoverished former mining community in Colorado hopes that a proposed uranium mill will bring jobs and prosperity until environmentalists step in to try to stop it. Who gets to decide? Filmmaker Suzan Beraza documents the debate in her new film Uranium Drive-In. South Africa Rhinos are killed for their horn. But now in South Africa they face a new threat -- coal. Plans for an open cast coal mine on the...
Saliem Fakir - There are three aspects of energy supply that lend themselves to shifting the diversification of a national economy. The mix of supply should reduce dependence on any source, especially if the source creates a foreign dependence or a systems path-dependence that eventually leads to wider risks for the general economy. In South Africa, coal is becoming too constraining. Our long-term dependence on coal for the majority of our energy, both electricity and liquid fuels, makes it hard to...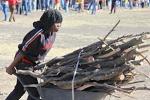 Gillian Schutte - This women's month marks two years since the Marikana massacre. The widows of the workers killed by the South African Police Service in 2012 have since received their deceased husband's provident fund dues, but still wait for justice whilst the media and public attention has long since transferred from their plight to the Farlam Commission. The focus recently has been on the prolonged strike action on the Platinum belt as well as Mr X's sensational testimony alleging that...