Keyword: mining
Mohamed Motala - In the last few weeks, a terrible tragedy has been unfolding right beneath the feet of Johannesburgers. It is estimated that 100 miners have been trapped underground. Their bodies are being recovered very slowly, one by one. To date 24 bodies have been recovered from a mine near Roodepoort and an unknown number from a mine near Benoni. Nobody knows the actual number of men and women still trapped or dead underground because the work they do is considered illegal. So the authorities simply...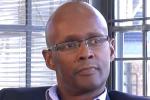 Talking about the nationalisation debate in relation to the mining industry in South Africa, black economic empowerment (BEE) expert Duma Gqubule explains that the value of untapped mineral resources in South Africa's is US$4.7 trillion. Put differently, the value of these mineral resources is worth one million Rand per South African citizen. Gqubule argues that the mistake our country made in relation to BEE was to set a target of 25% for black people. By definition, a black...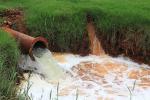 Gillian Schutte - Brown issues, in environmental jargon, refer to the environmental impact of pollution on communities living in the ambit of big industry. This is the very issue that has been highlighted by the recent Kagiso Extension 1 community uprising against the Mintails gold mining operation on the West Rand of Gauteng. Mintails, an Australian owned company, has been practicing opencast mining and blasting only 100 meters from people's homes in Kagiso, which, the community say, has resulted in...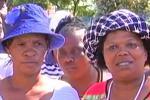 Minister of Mineral Resources, Susan Shabangu, has suspended Australian mining company Mintails' operations in Kagiso 1 on the West Rand after community members embarked on protests citing serious environmental, safety and health violations and structural damage to their houses as a result of the mine's operations in close proximity to their homes. Media for Justice reports that community members view government's investigation into Mintails operations as a smokescreen to...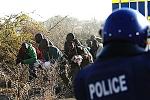 South African contemporary rock fusion band, All Clear, has just released a superb rock song, Amandla Marikana - from their Faster than Light album - that remembers the slain miners of Marikana and draws attention to the ongoing struggles of minerworkers today. All Clear is a three-year-old band that describe themselves as, "dedicated to producing original but popular and accessible music with powerful rhythms that draw on many traditions - rock, reggae, folk, ska, jazz and pop - and...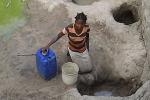 The Marikana massacre most certainly turned the spotlight on the women in mining communities by bringing into sharp focus the challenges facing the widows of the slain mineworkers. Fazila Farouk of SACSIS talks to Samantha Hargreaves of WoMin about the broader impact of mining on women in mining communities and learns about land grabs, water grabs and the health impacts of environmental degradation and water pollution, which create an additional burden for the women behind the...