Keyword: rural development
Dale T. McKinley - Evidently, the ANC thinks that the people of South Africa do not know their own history. That's more or less what ANC General Secretary Gwede Mantashe said the other day when addressing the media in the lead-up to the organisation's 103rd anniversary celebrations. In his words: "We will be reminding people of their history. They don't know the journey and the complexity of the journey. Freedom is not a destination. It is a journey." Besides their...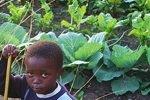 Stephen Greenberg - In early September Minister of Rural Development and Land Reform announced a moratorium on share equity schemes as a model for land reform. The immediate response from the mainstream media was to rush to the defence of share equity as the "most commercially successful land reform model to date". But we need to ask what commercial success is, and who has benefited from it through share equity schemes in practice? Share equity schemes were introduced early on in the land...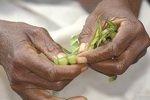 Stephen Greenberg - Mike Malehase has a strange travelling companion when he moves between his home in Soweto and Vleifontein, a small service centre some 25km south-east of Makhado (formerly Louis Trichardt) in northern Limpopo. He carries a molasses block with him on the bus as a feed supplement for his growing herd of pure-bred Simmental cattle. Malehase, a young man in his early 30s, earns a living as a traditional healer in Soweto, but his passion is farming. He uses money from his healing business to...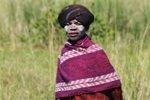 Stephen Greenberg - The new appointments to the 'economic cluster' have dominated media discussion of the Zuma Cabinet. Receiving far less coverage is the restructuring of the 'rural' ministries of agriculture, land and forestry. The Ministry of Agriculture and Land Affairs has been split, and forestry has been separated from water affairs and joined to agriculture. The Department of Land Affairs (DLA) has become a newly-formed Ministry of Rural Development and Land Reform. Given the stress the ANC has placed...
Stephen Greenberg - One thing that almost everyone across the political spectrum can agree on is that land reform in South Africa is in crisis. The pace of transfer is consistently slower than planned for, and much redistributed land is not being used productively. Government policies favour land redistribution, but land use models are not so clearly defined. In the absence of creative thinking about how land can be used, government has defaulted to a position that commercial agriculture is the only viable...
Stephen Greenberg - Local government is the interface between the state and citizens in any country. In rural South Africa, this interface is extremely weak as a result of the power of sectional interests and a local government system that reinforces accountability to party rather than constituency. The lack of legitimacy and responsiveness of local government was a weak point under apartheid, and the widespread struggle for democratic local representation was one of the most important factors in the downfall...