Keyword: affirmative action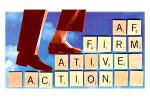 Anna Majavu - After almost 21 years, affirmative action has not taken root in South Africa and most sectors of the economy, including academic institutions, remain "untransformed". The most recent Commission for Employment Equity's annual report noted that whites continued to retain the vast majority of the top positions in South Africa (over 62% last year), even though they number less than 9% of the population. Decision makers in government and big business consider reparations to...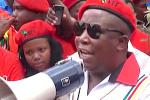 Jane Duncan - As a new political party, the Economic Freedom Fighters (EFF) has generated both excitement and criticism in a short space of time. Its commitment to anti-capitalism, anti-imperialism and Fanonianism sets it apart from the gaggle of parties vying for the political centre, and clearly its message has gained traction, especially amongst the youth. Much of the media commentary has focussed on these aspects of its founding manifesto, especially its position on nationalisation, and some on the...
Mandisi Majavu - Reading the 11th Commission for Employment Equity (CEE) Annual Report, which details the status of employment equity in South Africa, I was reminded of a report that Dr Sabie Surtee and Professor Martin Hall wrote two years ago. In that report titled, 'Transformation: African People in the Western Cape', Dr Surtee and Professor Hall conclude that the labour market in South Africa remains "highly inequitable." Two years later, the 11th CEE Annual Report makes similar...