Keyword: Protection of Information Bill
Dale T. McKinley - He advanced to the council-table: and, "Please your honours," said he, "I'm able, by means of a secret charm, to draw all creatures living beneath the sun, that creep, or swim, or fly, or run, after me so as you never saw! and I chiefly use my charm on creatures that do people harm, ~ Robert Browning - 'The Pied Piper: A Child's Story' (1842) South Africa's modern-day political pied pipers are, like the fairy tale character's clothing, a...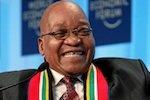 Leonard Gentle - First they came for Papandreou - and I didn't speak out because I thought the Greeks are just lazy tax-dodgers. Then they came for Berlusconi - and I didn't speak out because I thought he was just a racist and sexist old roué. Then they came for Zuma - and I didn't speak out because he can't apply his mind, and he's still running the show. Then they took away my vote - and there was no one left to speak out for me. Some may feel that it may be a stretching it...
Jane Duncan - In a 2005 interview with academic Sandy Africa for her PhD thesis, the-then chair of the Parliamentary Joint Standing Committee on Intelligence, Siyabonga Cwele, lamented the fact that the intelligence services classified virtually all their information. This was in spite of the fact that the Intelligence Services Oversight Act only required classification of information about the identity of operatives, informants and operational methods. Cwele went on to express concern about the ways in...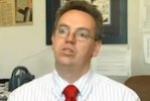 Creamer Media's Polity speaks to Media Monitoring Africa's William Bird about the Protection of State Information Bill. Bird outlines the key purposes of the Bill and how the legislations sets out to achieve these. One of the reasons there has been so much controversy around the Bill is because it has tried to deal with two kinds of information and confused their aims and objectives, argues Bird. One of the most problematic aspects of the Bill is that instead of making access to information...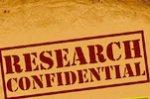 Jane Duncan - Christopher McMichael is a PhD candidate in the politics department of Rhodes University. His research investigates the ways in which the international governing body of football, FIFA, used the security arrangements for the 2010 World Cup to cannibalise public funds to the benefit of the Association and its sponsors. South Africa had to develop complex security plans and invest in state of the art security equipment to meet FIFA requirements, at huge expense to the taxpayer. Policing...
Dale T. McKinley - I have no doubt that there are many people (besides myself) who have temporarily entertained the thought of publicly expressing their opposition to the marriage of certain acquaintances/ friends/family members at that point in those ceremonies when the officiator asks if there is 'anyone who has reason … to speak or forever hold your peace'. Of course, regardless of how convinced we might be that the marriage is not a good idea such an inclination is quickly buried, our...