Keyword: public service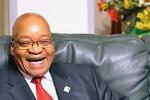 Dale T. McKinley - If you hadn't already noticed the ever-expanding waistlines of most of our politicians – a tell-tale sign of a political class feeding feverishly at the public trough - then you might have missed the latest bulging of their other 'stomach', salaries. Following enabling recommendations from the 'Independent Commission for the Remuneration of Public Office Bearers', President Zuma signed off on the most recent salary hike for the country's national...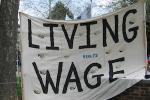 Ebrahim-Khalil Hassen - Wage negotiations in the public sector have reached an impasse. Unions have rejected a 6.5% wage increase offer from government, holding out for 8% and as well as a housing subsidy of R1500. Commentary on the state of negotiations is focused on themes of fiscal sustainability and performance in the public service. The propaganda of both government and unions focuses on winning the proverbial hearts and minds of communities, should a dispute be declared. Strikes seem a likely possibility...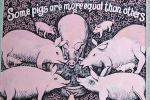 Dale T. McKinley - It wasn't that long ago, just after the 1994 elections to be precise, when it seemed almost every other South African wanted to became a public servant. For the vast majority, this was not simply because there was a job on offer but because there was a very real sense that becoming part of the newly democratic public service, in whatever capacity was the right thing to do. It was not about the self-interested or political party-centred occupation of positions of power or about using...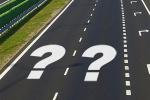 Saliem Fakir - The worst time to impose a tax is when a country's economic woes are entering a new era of economic uncertainty. Nobody knows exactly what 2012 holds for us, but most believe it is unlikely to be easy for already stretched pockets. Margaret Thatcher learnt the hard lesson: never push for more taxes when people are already feeling the pinch. After she almost stripped Britain of the last vestiges of a caring economy, she added more salt to the wound with her community poll-tax idea in...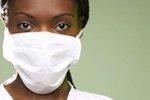 Saliem Fakir - Recently I walked into a public hospital and experienced first-hand rudeness and disdain from the staff when enquiring about the whereabouts of an ill friend. I ask for directions to the emergency ward. I am given a half-hearted answer at the reception. The person's directions are unhelpful. They are just waves and wild gestures, as if I were a nuisance who arrived at an inconvenient moment. It is as if I never should have asked. Eventually, I come to a ward. I ask a...