Keyword: France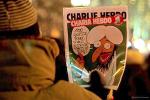 Juan Cole - Sharif and Said Kouachi, the two brothers for whom the French police are searching, were born in Paris of Algerian parents, Mokhtar et Freiha Méguireche, according to a profile published by Le Monde. Said was born in 1980. Sharif was born in 1982. The brothers were poor and unemployed. Sharif did not finish school. The Kouachi brothers sometimes delivered pizza to make a little money. They were involved in petty crime as teenagers. Then in early...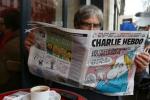 At least 12 people have been killed in a shooting attack on a French satirical magazine in Paris. Witnesses say masked gunmen entered the offices of the magazine, Charlie Hebdo, and opened fire. The dead include four cartoonists and two police officers. The magazine Charlie Hebdo has drawn multiple threats for its caricatures of the Prophet Muhammad. In 2012, the magazine's cartoon depicting Muhammad in pornographic poses helped spark protests across the Middle East. Democracy Now!...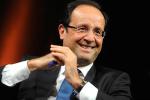 Sarah Lazare - French President Francois Hollande took the dramatic step Monday of dissolving the country's government in the midst of a heated row over unpopular austerity policies - a move that effectively forced austerity critics from their positions and created a new cabinet of loyalists. The upheaval marks the second time in less than five months that Hollande has orchestrated a shake-up of the French cabinet and comes amid rising opposition to the austerity policies of the president, whose approval...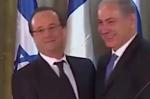 On a trip to Palestine and Israel this week, French president Francois Hollande said that "Palestinians should give up on the right of return of Palestinian refugees or become flexible on the right of return" in exchange for Israel to stop building settlements in occupied Palestine. Talking about the kind of mindset that France is adopting in relation to its foreign policy, Sher Hever, an economic researcher at the Alternative Information Center, a Palestinian-Israeli...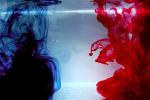 Alexander Reed Kelly - A bold experiment is under way in the world's fifth-largest economy: As part of a recovery plan aimed at plugging a $48 billion hole in the French budget, leftist President Francois Hollande announced last week a 75 percent tax on the personal incomes of anyone earning more than $1.3 million a year, effective for two years beginning in 2013. The decision has some of the country's top earners, led in the media by cosmetics tycoon Jean-Paul Agon, suggesting that the new rules...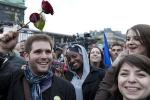 Leonard Gentle - The Presidential elections in France and the general elections in Greece are seismic events, which have significance way beyond the characters involved. After three years of austerity programmes throughout Europe characterised by billions of Euros worth of public money redirected towards protecting bankers and speculators who indulged in an orgy of reckless bond buying, people are simply defying an elite consensus. This consensus brought together all the politicians, economists and media...