Keyword: Helen Zille
Richard Pithouse - From our increasingly riotous streets to our ever more fractious parliament, it is undeniably clear that South Africa is not a country at ease with itself. And, as the language of those who come out to defend Jacob Zuma and what has become of the ANC grows more hysterical and sets itself against imagined 'agents', 'criminals', 'Satanists' and 'Nazis', the weakness and panic at the heart of the Zuma project becomes increasingly evident. What were...
Glenn Ashton - The Democratic Alliance (DA) in power and Zille as President. What would South Africa be like? There are lessons to be learned from Cape Town and the Western Cape, which have been under DA control since 2006 and 2009 respectively. The party extended its majority by absorbing minority partners including the Independent Democrats (ID), handing its erstwhile leader Patricia de Lille the mayoral chain. There was a predictable outcry in 2009 when Zille appointed a white, male-dominated...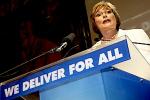 Anna Majavu - With the DA beginning their campaign to wrest control of another few provinces from the ANC in the 2014 elections, the impoverished residents of Cape Town's Lavender Hill and Hanover Park have become the latest convenient political footballs. Like other so-called "Coloured" communities - Delft, Grassy Park, Ocean View and Bishop Lavis - Lavender Hill and Hanover Park remain derelict ghettoes, which appear to be stuck in a long forgotten era. A part-privatised leaky...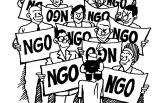 Richard Pithouse - Jacob Zuma has often been presented as an avuncular man who needs to stop dithering and get on with the business of governing. But the trajectory of the ANC under Zuma is actually very clear. From the fascination with the authoritarian capitalism of China to the return to brutal methods of policing, the nature of the attacks on the media, the judiciary and civil society, the escalation of the powers and role of the intelligence agencies and the increasingly brazen repression of grassroots...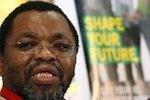 Richard Pithouse - Gwede Mantashe, the Secretary General of the African National Congress and Chairperson of the South African Communist Party, is not a democrat. He's hardly the only influential public figure in South Africa who is not a democrat. Julius Malema, with his hysterical attempts to symbolically annihilate the humanity of his opponents, is certainly not a democrat. And Helen Zille's attempt to justify her illegal, violent and, in strict legal terms, criminal evictions in Hout Bay by...