Keyword: neoliberalism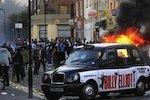 Richard Pithouse - The riot has been a feature of English life for a lot longer than William Shakespeare, village cricket matches or, for that matter, The Clash. The English have rioted against the enclosure of common land, fences, press gangs, factories, prisons, bread prices, tolls and banks. Arson, tearing down fences, smashing machines, setting prices from below, looting and throwing prisons open are all time honoured tactics. The historians of the English riot stress that elites have, usually in...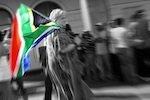 Dale T. McKinley - It didn't take long did it? Despite the lingering stupor, just a month after the end of the constructed mega-hype of the Soccer World Cup, South Africa is firmly back in the reality trenches. With intensified public attention on important social and economic issues/debates, a host of strikes and re-energised political faction fighting taking centre stage, it seems an apt time to critically redirect some of the fading winter sunlight onto the political, economic and social state of the...
American foreign affairs magazine, Foreign Policy, said to be read by business leaders and politicians, including President Barack Obama, published an article aimed at explaining Karl Marx's relevance in this current era of global financial crisis. The article, "Thoroughly Modern Marx", was penned by Leo Panitch. That this popular mainstream, pro-business magazine chose to publish an article about Marx, has caused a stir in progressive circles. Paul Jay of The Real News...
The ruling Indian National Congress-led coalition has just emerged victorious after the five-week-long national elections that saw a 60 percent voter turnout from the over 700 million eligible voters. The Congress-led United Progressive Alliance, or UPA, captured a decisive 262 seats in India's 543-seat Parliament, just ten seats short of an outright majority. The Congress is now seeking allies from smaller regional parties to form the new government. The biggest defeat, however, was...