Keyword: Brazil
Pepe Escobar - Sun, sex, samba, carnival and at least until the World Cup hammering by Germany, the "land of football". And don't forget "vibrant democracy". Even as it enjoys one of the highest soft power quotients around the world, Brazil remains submerged by cliches. "Vibrant democracy" certainly lived up to its billing as President Dilma Rousseff of the ruling Worker's Party (PT) was re-elected this Sunday in a tight run-off against opposition candidate Aecio Neves of...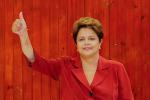 Emile Schepers - The incumbent president, Dilma Rousseff, of the left leaning Workers' Party (Partido dos Trabalhadores or PT) won a close election on Sunday, defeating right winger Aecio Neves, of the so-called Social Democratic Party (PSDB) by a margin of about three million votes, or 51.56 percent to 48.52 percent in this huge country of 200 million people. Rousseff won most of Brazil's 26 states including Minas Gerais, Neves' home state where she was the governor from 2003 to 2010. ...
Glenn Ashton - Structural poverty, exacerbated by falling employment, has dogged South Africa since 1994. Subsequently unemployment has officially increased from around one fifth of the active workforce, to a quarter today. The unofficial "expanded" and probably more realistic level of unemployment is closer to 40%. This issue, more than any other, threatens the fundamental stability of our nation. In 1995 the philosopher Jeremy Rifkin published a book called the "The End of...

Many of the millions of Brazilians who were lifted out of poverty in the last decade are included in the formal economy - that's very much to the credit of Brazilian president Dilma Rousseff and her predecessor Lula - but the basic structures of the way life works in Brazil still have not changed. That's what the current wave of protests in Brazil are all about, argues Julia Michaels, founder and editor of Rioreal blog. Even though President Rousseff comes from the left, her government...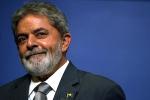 Richard Pithouse - We need to draw a clear distinction between redemptive fantasies that, while they may be comforting, ultimately function to legitimate injustice and, on the other hand, redemptive visions that can inspire collective action against injustice. We also need to understand that politics is dynamic - that organisations, processes and ideas that emerge from living struggles ossify, exhaust their capacity to express emancipatory energies and become detached from the lived experience of struggle that...
Saliem Fakir - The social grant is a wager with time. Its aim is to catch the indigent - those who have no chance of ever finding a job - within a social welfare net to soften the blow of poverty. For others, it's a respite during hard times. It lifts the spirits of those waiting for their fortunes to change. Well planned and executed social grants should also help break inter-generational cycles of poverty. The thought that social grants create "dependency" is largely dictated by what...