Keyword: Brazil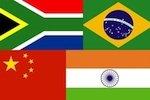 Leonard Gentle - Quietly, but inexorably, the world is changing. In the past three months a number of events have occurred, which, in and of themselves may go nowhere, but indicate the emergence of tectonic shifts that will change the world as we have known it for much of the 20th century. These changes may not necessarily be for everyone's good, they may even portend more frightening developments, but if we don't know about them we'll only experience their effects like the...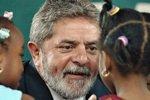 Alexandre Luis Schultz Bier - "Swiftness, audacity, courage and creativity to unfold new ways," are the words, Brazilian president and former trade union leader, Luiz Inácio Lula da Silva, declared at the onset of his second presidency on 01 January 2007. In contrast to the ceremonial pomp of his first presidential inauguration in 2003, when several heads of state were present and when the streets of the country's capital, Brasilia, were taken over by more than 150,000 people, this time the...
While Western countries hysterically fuss about an impending 'nuclear threat' from Iran - threatening war, sanctions and global isolation - Iran is quietly going about building bridges with other powerful countries in our increasingly multi-polar world. "Luladinejad" is a term coined by journalist Pepe Escobar, to describe the "axis of business" between Brazil and Iran. Iran's Mahmoud Ahmadinejad travelled to Brazil with 200 Iranian businessmen in late...