Keyword: gender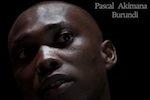 Across the world, in places expected and unexpected, men are joining women to challenge patriarchy, end men's violence against women and promote gender equality. To capture a sense of this growing movement, the Sonke Gender Justice Network recently commissioned a filmmaker to interview leading activists who participated in the 2009 MenEngage Africa symposium, to create the film, A Way to Justice: Engaging Men for Women's Rights and Gender Transformation.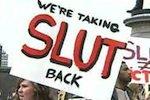 Gillian Schutte - In 2008 hundreds of South African women donned their miniskirts and protested at the taxi rank where a young girl was brutally accosted by taxi drivers and hawkers for wearing a short denim skirt. The men who accosted her allegedly stuck their fingers into her vagina and called her a "slut." Women were outraged. The angry protestors wore mini skirts and T Shirts saying, "Pissed-Off Women." They stormed the ranks and told the perpetrators in no...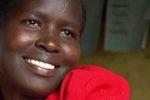 Compared with men, the lives of women are so often hidden: behind the walls of tradition; poverty; and isolation. Compared with men, the stories of women just aren't told. But these documentaries are different: they put women in front of the lens, and behind it. And through photography, film, and even animation, they show us women stepping out from behind those walls, surviving, and even thriving, in the poorest countries in the world. Take a look across the global gender gap, and see the...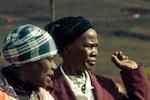 Glenn Ashton - The reconfiguration of the Department of Co-operative Governance and Traditional Affairs has come into sharp focus as local government elections draw closer. The notion of locating traditional affairs at the local government level has detractors and I count myself among them. The conflation of the two means that patriarchal interpretations of social and developmental priorities will continue to undermine and dispossess women living in those communities. The battle between...
"At this point, men have impoverished the world, set…many nations at war with each other and set us on a pollution path to the destruction of the planet. Do you think it might be time for women to have their say?" asks GRITtv presenter Laura Flanders, reporting on a conference that brought together prominent women from all over world to talk about their successes and the myriad challenges still faced by women in a male dominated world. The conference convened by American...
Riane Eisler - We stand at a critical point in human cultural evolution. Going back to the old normal where peace is just an interval between wars is not an option; what we need is a fundamental cultural transformation. As Einstein said, we cannot solve problems with the same thinking that created them. If we think only in terms of the conventional cultural and economic categories - right vs. left, religious vs. secular, Eastern vs. Western, capitalist vs. socialist, and so on - we cannot move forward....