Keyword: informal settlements
Anna Majavu - The "overwhelming adversity" they had to face daily as a result of living in an informal dwelling felt "like a mountain fell on me", said one Cape Town resident. Politicians from across the spectrum have lied to the public for years about their plans to "eradicate", "upgrade" and "transform" informal settlements. They have forced communities out of informal settlements into equally horrible transit camps or temporary relocation...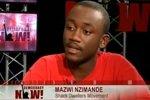 Democracy Now - Thousands of South Africans are being displaced in preparation for the 2010 World Cup. While Durban completes the finishing touches on its new stadium, thousands of the city's poor who live in sprawling informal settlements are threatened with eviction. On Saturday, an armed gang of some forty men attacked an informal settlement on Durban's Kennedy Road, killing at least two people and destroying thirty shacks. Democracy Now speaks to two South African activists who are...
The leadership, rank and file of social movement Abahlali baseMjondolo have been violently threatened, attacked and forced to leave the Kennedy Road informal settlement in Durban. According to a statement released by the social movement, the attacks started on Saturday night 26 September 2009 when "a group of about 40 men heavily armed with guns, bush knives and even a sword attacked the KRDC (Kennedy Road Development Committee) near the Abahlali baseMjondolo office in the Kennedy...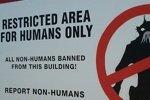 Richard Pithouse - In the cities of the global South elites are often desperate to repress the reality of the shack settlement. Maps are printed in which shack settlements appear as blank spaces, laws are passed that assume that everyone can afford to live formally and, in the name of order and development, the poor are beaten out of the cities. The great elite fantasy is the creation of 'world class cities' – shiny, securitised nowherevilles in which the poor understand that their place is to live in...