Keyword: job creation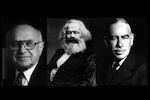 "Just to get to the point in which public policy is genuinely focused on providing a maximum amount of job opportunities and well-being for people would be a major achievement," says Robert Pollin, Professor of Economics at the University of Massachusetts in Amherst, as he talks about how to achieve full employment under capitalism. Watch this clip for a quick breakdown of the differences between economic theories Marxism, Keynesianism and neoliberalism. Editors's Note: You...
Glenn Ashton - Unemployment and poverty are certainly South Africa's terrible twins. The social risks of a restive, unemployed workforce are legion. That the majority of school leavers cannot secure employment emphasises our dilemma. The government has two primary interventions to address this problem. First, it has implemented one of the world's most extensive social grant systems to directly support the neediest. Secondly, it is well down the road in rolling out a massive job creation...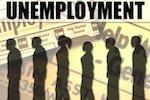 Glenn Ashton - South Africa continues to haemorrhage jobs. This in a country that by the kindest description is already beset by unemployment, with estimates of unemployment varying between an optimistic 23% to a more realistic 35%. What factors underlie our failure to open up employment to more people? Despite improved levels of education and huge resources being poured into job training schemes through the controversial SETA programmes, opportunities for matriculants – and even graduates - to...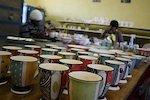 Glenn Ashton - With between 24% and 44% of the South African workforce out of work, joblessness and poverty are ticking time bombs we cannot ignore, especially given that more than half of 15 to 24 year olds are unemployed. The neo-liberal economic stance of the government has failed the poor. The results of top-down job creation policies appear equally ephemeral. Perhaps the answer is to turn things on their head and look at creating work from the bottom-up, trickle up instead of trickle down. There are...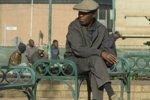 Ebrahim-Khalil Hassen - A central message from government since the 2009 elections is that the "economy needs coordination." To this end, in addition to the already existing National Treasury and the Department of Trade and Industry, government has created the Economic Development Department (EDD). The creation of the EDD recognises that departments such as communication, agriculture, arts and culture and science and technology all play important roles in the economy. In addition, the restructured...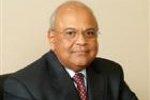 Ebrahim-Khalil Hassen - There is some confusion over whether the idiom should be a "600 pound gorilla" or the much larger "800-pound" creature. The usage also differs with some using it as a form of praise for companies that have dominant positions in markets, and others using the idiom to describe a difficult situation, which is not being addressed. One would hope that public policy analysis would be as simple as identifying the gorilla, but the power underlying public policy choices is...