Keyword: development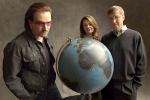 Jason Hickel - International development is in serious crisis. Charities are worried about the fact that public support for development is waning – that people just don't seem to 'buy it' any more. According to a recent report by the development umbrella group Bond, 'Efforts to eradicate poverty appear to many members of the public to have failed, and scepticism about the effectiveness of aid and global development initiatives has risen.' People are less and less likely...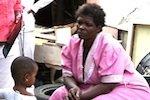 Dale T. McKinley - Local government in South Africa, like many of our country's mining operations, is in deep trouble. The slow but sure exhaustion of mineral-bearing seams, the insufficient and crumbling underground infrastructure and the exploitative extraction-at-all-costs mentality that so negatively characterises our mining sector can all be (metaphorically) applied to that level of government which resides at the coalface of our democracy. The resultant and ongoing crisis, for both, has long been in...
Saliem Fakir - Two more passenger "fast-train" routes are being mooted, one between Johannesburg and Durban and the other from Johannesburg to the north of the country. Ordinary citizens may wonder if we need to spend scarce money on new rail infrastructure. Is South Africa's money not better spent on improving freight rail that could take lots of trucks off our roads by transporting goods safely and easily to and from our harbours? And what about public transport for the poor? Have we...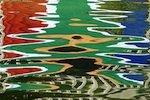 Richard Pithouse - As the glow of the World Cup dims and those of us who didn't have to spend the tournament in Blikkiesdorp start to settle into the ordinary grind everyone from the captains of industry to the Communist Party is urging us to 'build on the momentum'. No one in their right mind could conclude that we don't need momentum. In a country with systemic unemployment, an atrocious school system for most pupils, creeping and increasingly communal modes of...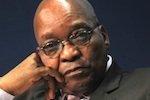 Richard Pithouse - When we are the prey and the vulture - Aimé Césaire, 'Batouque', Miraculous Weapons, 1956. Last week Jacob Zuma visited the Sweetwaters shack settlement near Orange Farm in Johannesburg. He informed the nation that his shock at seeing human beings living like pigs had almost reduced him to tears. He also visited the Siyathemba settlement in Balfour where he, like a typical bullying ward councillor, berated angry residents for asking the questions that mattered. Zuma's...
Saliem Fakir - The need for a national planning body that plans for a longer horizon goes without saying. Planning has to involve an understanding of the present, what is needed in the future as well as what conditions prevail in the future that may affect what needs to be done now. In this regard, the NPC Revised Green Paper talks of a grand visioning exercise called Vision 2025. Let's hope this is not just another grand plan with many words and no legs. The basis of the NPC is the recognition that...