Keyword: Trevor Manuel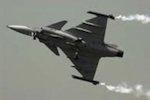 Ebrahim-Khalil Hassen - Two successful bidders - SAAB and Ferrostaal – have provided damning evidence of corruption in South Africa's arms deal. As South Africa focuses on the unfolding evidence of possible corruption, we must however pause and ask how it came to be that we not only entered into deals with these companies, but how it was possible that the decision was taken to spend our nation's money on the most expensive deals on offer during a period of excessive fiscal restraint. ...
Liepollo Pheko - The race which decided who would be heading up the International Monetary Fund (IMF) is finally over. Yesterday, France's finance minister, Christine Lagarde, who beat Mexico's Agustín Carstens to the post, was announced as the new managing director of the international financial institution. You will likely recall that our very own Trevor Manuel dropped out of the race at an early stage, recognising perhaps that he was no match for the determined Europeans'...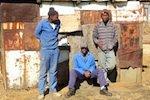 Richard Pithouse - The spirit of Tahrir Square continues to animate resistance to dictatorship in the Middle East and is now also inspiring experiments with insurgent and popular democratic practices in Greece and Spain. A number of writers have described the rebellions in Southern Europe as being characterised by a "ferocious resistance" to the political class across its ideological spectrum. Similar sentiments are expressed in South Africa from time to time. But the dominant thrust of popular...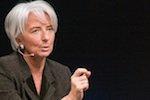 M K Bhadrakumar - Former United States secretary of state Henry Kissinger once complained that Europe didn't have a single telephone number. He didn't know who to turn to as the authentic voice of Europe. The same can be said today about BRICS, the grouping that has come to personify the best and the brightest emerging powers in the global order. BRICS comprises Brazil, Russia, India, China and South Africa. Dominique Strauss-Kahn's summary exit from his job as the managing director of the...
Leonard Gentle - The arrest of Dominic Strauss-Kahn (DSK) on allegations of attempted rape certainly has got tongues wagging. In the Guardian newspaper, French journalist Angelique Chrisafis alleged that DSK "always had a problem with women." Also writing in the Guardian, Dean Baker, co-director of the Washington DC-based Centre for Economic and Policy Research, notes how ironic it is that the immigrant hotel worker who made the allegations may simply have been dismissed under the "flexible...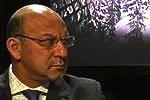 Ebrahim-Khalil Hassen - A reminder to the ANC that it needed to deepen democracy in society arrived at the ANC's Polokwane conference, where one major gripe against President Mbeki was that he had failed to create "policy coherence" amongst the ANC and its alliance partners, let alone the broader society. Mbeki was criticised for insulating public policy through technocratic methods, and failing to build consensus in society beyond the so-called chattering classes. Whilst Mbeki's vision for a...