Keyword: corporate greed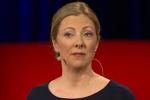 Anonymous companies are making it impossible to find out the actual human beings responsible for really terrible crimes says anti-corruption activist Charmian Gooch. Anonymous companies protect corrupt individuals -- from notorious drug cartel leaders to nefarious arms dealers -- behind a shroud of mystery that makes it almost impossible to find and hold them responsible. But Gooch hopes to change all that. At TED2014, she shares her brave TED Prize wish: to know who owns and controls...

Walden Bello - Ever since the beginning of the current global economic crisis, the focus of both critical analysis and public odium has been speculative capital. In the populist narrative, it was the breathtaking shenanigans of the banks in an atmosphere of deregulation that led to the economic collapse. The "financial economy," characterized as parasitic and bad, was contrasted to the "real economy," which was said to produce real goods and real value. Resources flowed into...
Glenn Ashton - In order to prevent criminal behaviour we are quite correctly forbidden to purchase goods which are suspected to be stolen or to be associated with criminal conduct. While an individual failure to heed this basic tenet of the law can result in personal conviction, a collective failure to observe it leads inevitably to a breakdown in both the rule of law and social order. Modern commercial law has given similar legal status and rights to both individuals and corporations. People and...
Gro Harlem Brundtland, the United Nations Special Envoy on Climate Change, contends that strong corporate lobbies are undermining scientific evidence in support of climate change. She argues further that they are being listened to and getting away with influencing the climate change debate because they dedicate a huge amount of resources, money and thinking towards trying to influence the world in a negative way. She equates the behaviour of the "anti-climate change" lobby to the...
Saliem Fakir - A few weeks ago a Sunday Times exposé on highly regarded and respected former CEO of Vodacom, Alan Knott-Craig Sr. raised some interesting questions about the relationship between economics and morality. Knott-Craig Sr. was alleged to have been involved in nepotism, corporate malpractice and violations of corporate governance, according to a confidential KPMG audit report. He was accused of lavishing favours worth millions of Rand on his son and other family members. The allegations...
According to United Nations Resolution 1820, rape is a war crime that must be responded to. However, the women of Congo are being abandoned by the world as the number raped recently reached 500,000. Rape is the weapon of choice in the war in Congo where competing militia fight over the country's valuable natural resources, particularly coltan, which is an essential mineral, used in cell phones and laptops. Worse still, neighbouring countries are fighting their wars on Congolese soil where...