Keyword: science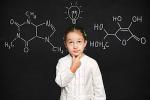 Christopher Zumski Finke - When Emily Graslie started her YouTube program, "The Brain Scoop," out of a lab at the University of Montana, she couldn't find many role models that looked like her. Today, she's a popular Internet science educator—Chicago's Field Museum's first-ever "Chief Curiosity Correspondent"—whose viral YouTube shows often get hundreds of thousands of views. And she's still looking for that role model. "There should be some woman on some show on some...
Spatial abilities, particularly three-dimensional thinking, are important to develop skills in various kinds of maths and science, says Dr. Lise Eliot, Associate Professor in the Department of Neuroscience at the Chicago Medical School. Girls and boys seem to start out fine in the early years of schooling with respect to these subjects. In Kindergarten, there is no difference between boys and girls. The change starts to take place (slowly) at primary school. By the time children...
Saliem Fakir - The outbreak of the new swine flu virus in Mexico has raised alarm bells and panic across the world. It is another of those incidents pointing to how precarious our world can get when it is subject to sudden knocks and risk. Where we thought we had tamed nature, it continuously proves us wrong. More than one risk coming at the same time multiplies the strain, shows up our vulnerabilities and stretches our ability to respond collectively. Some would describe this as a Kafkaesque experience...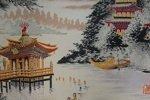 Saliem Fakir - Book: The Man Who Loved China The fantastic story of the eccentric scientist who unlocked the mysteries of the Middle Kingdom Author: Simon Winchester Publisher: Harper Collins Reviewer: Saliem Fakir In 1824, the poet Ralph Waldo Emerson wrote off China as 'the booby nation'. Emerson's attitude marked the pervasive western prejudice doing its rounds on China: a poor backward country, suffering from squalor and poverty. Not much was known...