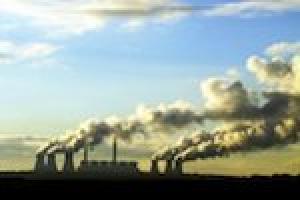 Picture: Kool_skat_kat
When South Africa hosts the United Nations Climate Change meeting, COP 17 (17th Conference of the Parties), it will be make or break for the Kyoto Protocol.
COP 17 is important because the first commitment period that legally bound developed countries to cut their emissions under the Kyoto Protocol comes to an end on 31 December 2012. If the meeting in South Africa does not agree to a second commitment period, COP 17 could be labelled, "the COP that killed the Kyoto Protocol."
When the Kyoto Protocol was established in 1997 and came into effect on 16 February 2005, theoretically it strengthened the United Nations Framework Convention on Climate Change (UNFCCC) by committing developed countries (Annex 1 Parties) to legally-binding targets to limit or reduce their carbon dioxide emissions and other greenhouse gases.
Annex 1 countries include the 37 most industrialized nations and the European Community. These countries were to reduce their combined emissions of the six major greenhouse gases over the five year period 2008 - 2012 to below 1990 levels. The European Union and Japan, for example, had to reduce their combined emissions by 8% and 6% of 1990 emission levels, respectively.
However, these countries have not lived up to their commitments.
In fact, greenhouse gases emitted into the atmosphere have increased since the establishment of the UNFCCC and Kyoto Protocol. In addition, developed countries that are largely responsible for historical emissions, have contributed very little, financially, to those countries that will be severely affected by climate change.
According to the Carbon Dioxide Information Analysis Centre, since 1751 roughly 315 billion metric tons of carbon has been released into the atmosphere - largely from the burning of fossil fuels - and half of these emissions have occurred since the mid-1970s.
Clearly 'burden sharing' to address climate change is a responsibility that should lie mainly with the global North. But this article is not about a North versus South debate because the power and greed of the capitalist system has no face. Southern elites are just as exploitative as Northern elites as they continue to plunder Earth's resources for profit.
This article is about questioning whether governments of the world have the will to shift the paradigm and foster a dramatic change in the system to keep Earth's temperature below 1.5 degrees celsius.
For this to happen, the peoples of the world and nature cannot predominately depend on market mechanisms and the "goodwill" of governments and corporations to make voluntary commitments to reduce their emissions at the national level. It requires a global agreement that will fundamentally shift current unsustainable production and consumption patterns. We also need a set of parameters where those who are historically responsible for climate change pay their dues and support a transition to a low carbon society.
Therefore, solutions to climate change must take into account broader systemic changes to achieve the well-being of everyone in a socially and ecologically just global society. The principles and elements of such a global framework are outlined in the Cochabamba People's Agreement on Climate Change.
However, prospects for achieving such a global agreement to stabilise and reduce emissions look bleak.
Powerful countries like the US are not prepared to cede to the existing global agreement, i.e. the Kyoto Protocol. Instead the US wants to replace the Kyoto Protocol with something worse, the "Copenhagen Accord." This is the Accord that was initiated in COP 15 in Copenhagen, Denmark. At COP 15 Brazil, South Africa, India and China (which make up the BASIC group) were privy to discussions that excluded much of the rest of the world. This is when the BASIC group lent its support to the developed world by agreeing in principle to the content of the Copenhagen Accord.
Key elements of the Copenhagen Accord include shifting away from the legally binding commitments of developed countries to a legal agreement that supports a voluntary "pledge and review" system for all countries that are high emitters. This means that the onus lies on countries to decide their own levels of emissions reduction. It comprises the principle of common but differentiated responsibility, which means that those most responsible for the problem should bear the "cost burden" of addressing the problem.
If the recent intergovernmental climate change meeting in Panama is anything to go by, obtaining a second commitment period for the Kyoto Protocol is looks fragile.
According to Meena Raman, writing in a Third World Network brief, the US is the elephant in the room that has in no uncertain terms indicated that it wants "a legal agreement that binds all major economies in a symmetrical fashion with respect to their mitigation commitments being unconditional to the provision of finance and a revision of Annex 1 (developed countries), while non-Annex 1 categories (developing countries) are to reflect today's and tomorrow's economic realities, and not that of 1992."
Similarly the European Union is calling for a "comprehensive legally-binding framework, which would engage all parties and especially major economies in taking on necessary commitments and actions. Legal certainty, predictability, reciprocity and comparability must be ensured and a top-down approach essential.".
The Africa Group, the group of least developed countries and the ALBA group (a Latin American grouping), on the other hand, state that "Annex I Parties must commit to a second and subsequent commitment periods under the Kyoto Protocol" and "must reduce their emissions by at least 40 per cent by 2017 and 95 per cent by 2050, compared to 1990 levels."
While developing countries are standing firm on a second commitment period of the Kyoto Protocol. It is becoming clear that developed countries want to renege on their responsibilities, both in terms of drastically cutting their emissions and with respect to funding mitigation in developing countries. The US even seems to go as far as holding the world to ransom by threatening to withhold funding if a voluntary pledge and review system under the UNFCCC is not agreed too.
South Africa, as Chair, is in a tenuous position to facilitate an outcome that will lead to an agreement by developed countries to commit to a second period of targets for emissions reductions following the expiry of the first commitment period.
At the same time, South Africa needs to show the world that it is committed to reducing its own carbon emissions as well as show allegiance to the African continent that will be hardest hit by climate change.
Power and economic interests are clearly playing themselves out in these negotiations. Can the world depend on South Africa to be an "honest broker" or will it surrender to the powers that be?