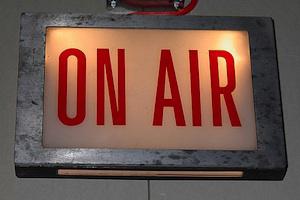 Picture: under_volcano/flickr
The South African Civil Society Information Service (SACSIS) - www.sacsis.org.za - has been disseminating social justice content to the print media for five years. Our news analyses and op-eds have been published in a wide range of South Africa's daily newspapers.
SACSIS is pleased to announce that we are expanding our content production and dissemination beyond print to the production of podcasts for dissemination via audio platforms such as campus and community radio stations.
We are producing in-depth interviews with experts that cover a wide range of topics related to poverty, inequality, human rights, and social justice in South Africa and the world.
Fortnightly Releases
SACSIS will be releasing interviews on a fortnightly basis. We hope to increase the frequency of our releases in time.
Our interviews are available for viewing, listening and downloading on the SACSIS website – www.sacsis.org.za. Find our
videos and podcasts
via the SACSIS home page by clicking on the SACSIS TV icon.
Follow three easy steps to download and use our podcasts for free. Step-by-step instructions on how to download can be found with every podcast that we post on our website.
All SACSIS' originally produced videos and podcasts are licensed under a
Creative Commons license
.
Watch, listen to or download our latest interview!
SACSIS' Fazila Farouk talks to Marjorie Jobson, Director of the Khulumani Support Group who provides an update of South Africa's apartheid reparations case that has been on going for a decade. According to Jobson, a lack of corporate accountability for apartheid crimes has resulted in apartheid era practices reproducing themselves in certain sectors of the post-apartheid economy, such as mining. She links the strife in Marikana today to the fact that mining companies were allowed to wipe the slate clean at the onset of democracy.
Jobson is highly critical of the Truth and Reconciliation Commission about which she says:
"Reconciliation isn't the cheap thing it was made at the Truth Commission where victims were acclaimed for their willingness to embrace perpetrators. We felt that was an appalling thing to promote in this country. It was a shallow process…"
Watch, listen to or download the interview with Marjorie Jobson: "Corporate Liability: From Apartheid Crimes to Marikana"
More Information
For more information about SACSIS' radio programming, please contact Gillian Schutte on 083 598 0505 or send an email to
[email protected]
.