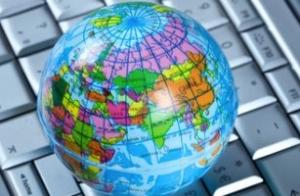 Picture: Alternet
1. United States Signs Arms Trade Treaty Despite NRA Opposition

The United States, the world's number one exporter of weapons, celebrated joining 106 other countries in finally signing the Arms Trade Treaty (ATT), AFP reported. The ATT is the first global attempt to regulate the illicit trade in conventional weapons by requiring signatory countries to abide by rules and conditions to control the international transfer and flow of arms.

While human rights groups cheered the move as sending a strong message to the world and arms dealers that it's time to regulate the arms trade, ratification in the U.S remains unlikely following strong resistance by the majority of Senators and gun rights advocates like the NRA. In fact, Republicans have already stated that the treaty is "dead on arrival" in the Senate,The Hill reported.

Moreover, the NRA with its strong hold over the legislature and history of lobbying movements against the U.S. vote to pass the treaty is expected to lobby against ratification having issued a statement saying the law provisions are "a blatant attack on the constitutional rights and liberties of every law-abiding American."

2. Qatari World Cup Construction will Cost the Lives of '4000 Migrant Workers' Says International Trade Union Confederation (ITUC)

The ITUC claims that as a result of the "construction frenzy" surrounding the 2022 World Cup, 12 laborers will die each week unless the Doha government makes urgent reforms, as reported by The Guardian. Half a million extra workers from countries such as Nepal, India and Sri Lanka are expected to arrive to work in an effort complete stadiums, buildings and infrastructure in time for the World Cup kickoff.

However, ITUC says the annual death toll among those working on building sites could rise to 600 people a year based on estimates of current mortality figures for workers who currently make up the majority of Qatar's 1.2 million workforce and are subject to harsh and dangerous work conditions.

While the cause of death cannot be conclusively determined, a comparable study from The Guardian revealed that 44 migrant construction workers from Nepal died in the summer this year working in abusive and exploitive conditions in preparing emirate for the World Cup, with many workers having described forced labor conditions where they are made to work in 122F heat and live in squalor.

3. Italian Politicians Stage Kiss in Protest for Gay Rights

Influential Italian political party, Five Star Movement (MS5) staged a kissing protest during a parliamentary debate over an LGBT discrimination protection bill, which was caught on video and has been circulating on social media. Members of the party stood up and began kissing and hugging passionately and holding signs calling for "more rights" before the bill, which intends to penalize homophobia and transphobia, was passed.

Earlier in the month, gay rights groups had called upon the Italian government to break its silence on the issue of Russian anti-gay laws introduced in June, following which the Lower House of Italy's Parliament announced it would begin debating the bill which would make gay discrimination a criminal offence, Pink Newsreported. The anti-discrimination bill must now pass the Italian Senate before ratified into law.

4. Russia Accuses Greenpeace of Piracy after Activists Stage Arctic Protest

Russians seized a Greenpeace ship and crew after the activist group staged a protest at a Russian oil rig in the Arctic, LA Times reported. While no formal charges have been laid yet, the Russians have opened a criminal investigation into the matter accusing Greenpeace of piracy, which carries a maximum of 15 years sentence.

Greenpeace spokesperson, Maria Favorskava told the LA Times the charge of piracy is "absurd" and that the Russians had illegally seized the Greenpeace vessel because it was sailing in international waters:

"At first they accused our activists of terrorism, then of illegal scientific research activities and now they come up with the absurdist charge of them all: piracy! How can peaceful activists who simply tried to put up a poster on the side of an oil drilling platform be accused of such a serious felony?" she said.

5. Chinese Man Given Death Penalty for Throwing and Killing Toddler

A Beijing court this week convicted a Chinese man of murder and sentenced him to death for hurling a toddler to the ground in the July incident, which generated mass outrage in China. The 2-year-old girl was severely injured and subsequently died from her injuries following a car park dispute with the victim's mother, USA Today reported.

The defendant, Han Lei, had been looking for a park when he allegedly got out of his car and told the victim's mother that her baby carriage was in his way. He than beat the woman mercilessly before grabbing her daughter from her carriage, raised her above his head before throwing her to the ground. The death penalty sentence is likely to be reviewed by the Supreme Court as is standard procedure for all death sentences in China.

6. First-ever Atheism Curriculum to be Taught to Irish Kids in School

Up to 16,000 elementary school children in Ireland will get tuition in atheism while others will be offered studies on the Internet and smartphone apps, The Guardian reported.

Launched by Atheist Ireland, kids from the non-dominational sector will be reading texts books from Richard Dawkins and learning about atheism as part of an international policy on secularism. All students including those who attend schools run by the Catholic Church can access the atheism course on the internet or download an app on their smartphones:

"There will be a module of 10 classes of between 30 to 40 minutes from the ages of four upwards. It is necessary because the Irish education system has for too long been totally biased in favor of religious indoctrination. And if parents whose kids are in schools under church control want to opt their kids out of learning religion (as is their right these days) then they can use our course as an alternative for their children to study," co-founder Michael Nugent told The Guardian.

7. Female Sudanese Activist Arrested for Failing to Wear Veil in Public, Still at Risk of 40 Lashes as Trial Is Postponed

Amira Osman Hamed, who was arrested on 27 August in Sudan for failing to cover her hair with a headscarf, has had her trial pushed back to November 4th, although one Sudanese report claims her charges have been dropped altogether.

The women's rights activist who faces violent lashings if convicted of "indecent behavior" has declared she is willing to face being flogged if only to make a point about human rights abuses in Sudan, Daily Beastreported.

The law the 35-year-old has allegedly violated which falls under the heading, "Offenses against Honor, Reputation and Public Morals', has been criticized for being vague and enacted as a political measure to instill fear in people, particularly women subject to the public floggings, in order to suppress populations from uprising against the strict Islamic regime.