August 2013
Visit the archives.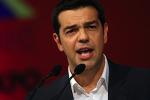 James Elliott - The man who promises to end Greece's austerity binge and reinvent European socialism for the 21st century has edged closer to power, after the radical left Syriza coalition of 14 parties merged into one unified bloc to fight future elections. Alexis Tsipras, the coalition's leader, was elected head of the new party with 74% of the votes cast by 3412 delegates. Syriza won 71 seats in last year's June elections, putting them as the second largest party in the parliament but...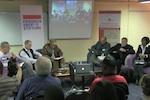 On 2 August 2013, SACSIS and the Friedrich Ebert Foundation (FES) co-hosted a panel discussion on the theme, "Making the National Health Insurance Scheme (NHI) Work for All South Africans - Can It Be Achieved?" Our government's NHI scheme presents an important opportunity to develop a better healthcare system that works for all South Africans. It is a once in a lifetime opportunity to close the gap between public and private healthcare and develop a unified world-class...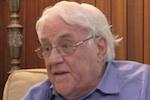 On 1 August 2013, SACSIS' Fazila Farouk spoke to renowned social commentator, author and public figure, Professor Sampie Terreblanche, who has spent many years researching and writing about South Africa's poverty and inequality. Terreblanche argues that the ANC's embrace of the neoliberal approach for economic development is the wrong model for South Africa. He argues further that the ruling party has used the public purse to facilitate an elite transition through black...
Frank Meintjies - The Congress of South African Trade Unions (COSATU) is a giant, but a wounded one. For over 25 years, it has dominated the labour scene as the voice of organised workers. But now, there are big changes in the world of trade unions and rumblings that new forces are entering the scene. This has been brought to the fore with the emergence of Association of Mineworkers and Construction Union (AMCU) and its rise to majority union status in the platinum sector. Writing in the wake of Marikana,...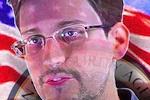 Two months ago, Glenn Greenwald of The Guardian newspaper published his first article revealing the existence of a secret court order for Verizon to hand over the telephone records of millions of Americans to the National Security Agency. Since then, The Guardian has published a trove of articles detailing the NSA's vast surveillance powers based on documents leaked by whistleblower, Edward Snowden. Last week, Snowden was granted temporary asylum for one year in Russia. Greenwald...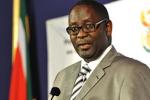 Mandisi Majavu - One of the issues that the rape allegations against Zwelinzima Vavi highlighted is the unresolved discursive tension between feminists and anti-racists. This discursive tension stems from the way in which both the feminist and anti-racist intellectual tradition respectively regard sexuality as a site upon which the oppression of women and the repression of black masculinity occurs. Feminists understand rape as a violent patriarchal tool that some men use to assert their power over...