July 2013
Visit the archives.
Frank Meintjies - The public has watched with amazement the unseemly squabble between members of the Mandela family. There is likely to be, going forward, similar squabbling between political parties over the legacy of Mandela. They will scramble to mobilise his legacy as part of their bid to increase popular support. We have already seen the two big parties lock horns over who has the right to cite Madiba's sayings and invoke his actions during campaigning. Mandela's own party would like the...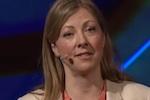 When the son of the president of a desperately poor country starts buying mansions and sports cars on an official monthly salary of $7,000, Charmian Gooch suggests, corruption is probably somewhere in the picture. In a blistering, eye-opening talk (and through several specific examples), she details how global corruption trackers follow the money -- to some surprisingly familiar faces. Global Witness co-founder, Gooch, exposes how a global architecture of corruption is woven into the...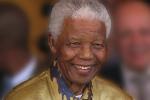 Ralph Nader - Nelson Mandela's exceptional and exemplary life has and will produce worldwide celebrations of his extremely unique blend of character, personality and resolve for broad-gauged justice. To truly memorialize his contributions, however, requires grand actions. Taking immediate recognition of the deep wellsprings of respect, affection and sorrow over the loss of his leadership to the people of South Africa and the world, leaders from various nations can come together to establish the Nelson...
Pepe Escobar - The working title of the Edward Snowden movie is still The Spy Who Remains in the Cold. Here's where we stand: Snowden could only fly out of Hong Kong because China allowed it. Snowden could only arrive in Moscow because Russia knew it - in co-operation with China. This is part of their strategic relationship, which includes the BRICS group (along with Brazil, India and South Africa) and the Shanghai Cooperation Organization. No official source though would ever confirm it....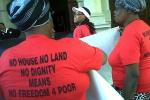 Richard Pithouse - In the last days of June, Nkululeko Gwala was assassinated in Cato Crest - a shack settlement in Durban that is in the process of being upgraded with formal housing. Just over three months ago Thembinkosi Qumbelo was gunned down in the same streets. Both men had been prominent figures in the increasingly bitter struggles around housing that have convulsed Cato Crest in recent months. There have been road blockades, a land occupation – named, as they often are these days,...

It's a standard assumption in the West: As a society progresses, it eventually becomes a capitalist, multi-party democracy. Right? Eric X. Li, a Chinese investor and political scientist, begs to differ. In this provocative, boundary-pushing talk, he asks his audience to consider that there's more than one way to run a successful modern nation. In this TED Talk, Li argues that the universality claim of Western democratic systems is going to be "morally challenged" by China. In...