April 2013
Visit the archives.

People are talking a lot about inequality these days. It continues to grow within and between countries. The world's total wealth has been estimated at US$223 trillion. The richest one percent has accumulated 43% of this wealth. Simultaneously, there is a growing gap between rich and poor countries. Two hundred years ago rich countries were only three times richer than poor countries. Today they are about 80 times richer. Much of this can be attributed to the unfair rules of the global...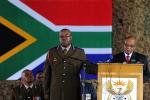 Richard Pithouse - In his speech at the memorial service for the soldiers who were killed in the Central African Republic Jacob Zuma presented us, and not for the first time, with the idea that we should receive another accumulation of bodies – of black bodies – as a tragedy, as a cruel consequence of the random movement of the wheel of fortune. Thabo Mbeki, watching our steady accretion of 'tragedies' from the sidelines, might, perhaps, have recalled a line from Shakespeare: "Our remedies oft...
Alex Kane - WikiLeaks strikes again. The whistleblowing website has released 1.7 million cables dating from 1973-1976 that shine a bright light on US foreign policy. WikiLeaks says the documents were obtained from Freedom of Information requests and the State Department's "systematic declassification review." WikiLeaks is calling it the Public Library of US Diplomacy. The organization has now published the cables on their website in a searchable format, saying it is "the...

Three-time Academy Award-winning director, screenwriter and Vietnam War veteran, Oliver Stone, has made numerous acclaimed films, including Platoon, Wall Street, Born on the Fourth of July, JFK, Nixon, W., and Wall Street 2: Money Never Sleeps. Now Stone and historian Peter Kuznick from American University have teamed up to produce a 10-part Showtime series titled "Untold History of the United States". Stone talks about the significance of understanding that moment in history...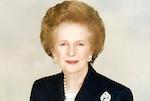 Former British Prime Minister Margaret Thatcher has died at the age of 87. Thatcher was Britain's first female prime minister, serving three terms in office. Known as the "Iron Lady," Thatcher became synonymous with austerity economics as a close ally of President Ronald Reagan. She famously declared to critics of neoliberal capitalism that, "there is no alternative." Her long-running battle with striking British miners dealt a major blow to the union movement in...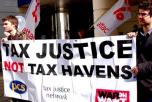 Steven Hsieh - A massive trove of leaked documents reveals the names of thousands of individuals and companies abusing offshore accounts to evade taxes and hide shady business deals, according to a report released Tuesday (2 April 2013). The International Consortium of Investigative Journalists (ICIJ) spent more than a year sifting through 2.5 million files, connection cash transfers between companies and individuals to "illustrate how offshore financial secrecy has spread aggressively around the...