March 2011
Visit the archives.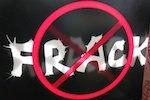 Democracy Now - Editor's Note: Shell South Africa has submitted three separate exploration applications to the Petroleum Agency of South Africa for the right to explore the Karoo for natural gas by hydraulic drilling, via a process also known as "fracking." Shell's exploration plan for gas in the Karoo is widely opposed by the local community and environmentalists alike for the damage that it will cause to the areas scarce water resources, as fracking for gas is a very water intensive process....

Is Pretoria blocking ousted president, Jean-Bertrand Aristide's return to Haiti? Speculation is rife amongst civil society groups that influenced by US interests; this may indeed be the case. The Haitian government has issued a passport for Aristide's return to his home country, but Pretoria appears to be stalling on releasing the exiled president, claiming that they are waiting for "ideal conditions" to arrange his departure from South Africa. The American...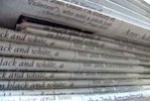 Jane Duncan - The Press Council of South Africa has just completed a series of public hearings into the adequacy of its systems. The hearings were organised in response to the African National Congress's (ANC) arguments that the Council is biased towards the media, necessitating the establishment of a statutory Media Appeals Tribunal (MAT). The ANC also continues to berate the print media for a lack of transformation, and has argued for a Parliamentary hearing on the matter. Much of their ire has...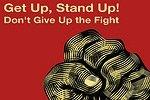 Leonard Gentle - The victory of the Egyptians and Tunisians in getting rid of Mubarak and Ben Ali has revitalised activists everywhere. More recently, though, the news has been dominated by the brutality of Muammar Gaddafi in Libya. Whereas Libya continues the wave of uprisings in North Africa and the Middle East, there is a vital difference: Libya presents a picture of people as victims of violence, raising the need for "the international community" to come to the rescue; a tale we've...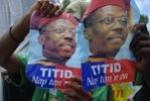 Ben Terrall - Haiti watchers in the U.S. repeatedly hear several questions from North Americans new to the island nation's history: Why is Washington obsessed with containing any legitimate pro-democracy movement in the hemisphere's poorest country? How is a nation state the size of Maryland with a mostly destitute population of 9 million a threat to the U.S.? Classified U.S. diplomatic cables recently released through Wikileaks provide some interesting insights into how to answer such...

Inspired by Events on Tahrir Square, Egypt - American protestors have occupied the state building for 15 days in Madison, Wisconsin, in protest against anti-union legislation that would make collective bargaining illegal for public sector unions. On Saturday, 100,000 people packed the streets of Madison in the largest rally seen in years, as they challenged Republican governor, Scott Walker's attempt to strip public employees of their rights. Protests have entered their third week -- and...