October 2008
Visit the archives.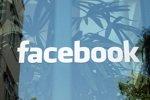 Carmen Joy King - In march, at the peak of Facebook popularity, I quit. with four swift clicks of the mouse, I canceled my account. Gone was the entire online persona I had created for myself -- profile pictures, interests and activities, work history, friends acquired -- all carefully thought out to showcase to the world the very best version of me, all now deleted. Ironically, the decision to destroy my carefully built-up virtual image came as a result of wanting to enhance my profile. All that particular...
Since 1987, World Day to Overcome Extreme Poverty has taken place annually on October 17. The Global Call to Action Against Poverty (GCAP) uses the opportunity to ask all citizens of the world to stand up against poverty. In 2007, a phenomenal 43 million people stood up to demand that world leaders make good on their promises to eradicate poverty and inequality. To find out what you can do to participate in this action, please click here. Read the Charter of the World Day to Overcome...
John Reynolds - Hindsight, as they say, is 20/20 vision. I'm sure that if the present leadership of the ANC could have predicted the fall-out of its recall of President Thabo Mbeki, it would have hesitated long enough to maybe, just maybe, not go through with it. But such was the heady brew of power and retribution at the time that zeal trumped reason – where, to paraphrase the philosopher Robert C Solomon, a sense of injustice became wholly obsessed with resentment and a preoccupation for...
The reason Lehman Brothers went down is twofold, says Joseph Stiglitz. Not only were their assets bad, but their products were also very non-transparent. The company simply engaged in a great deal of accounting gimmickry and lost people's trust. Financial markets are based on trust says Stiglitz, and what happened with Lehman Brothers is a breakdown of trust. No one wanted to turn their money over to helping Lehman Brothers because they didn't know what Lehman's assets were worth.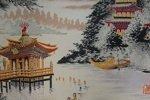 Saliem Fakir - Book: The Man Who Loved China The fantastic story of the eccentric scientist who unlocked the mysteries of the Middle Kingdom Author: Simon Winchester Publisher: Harper Collins Reviewer: Saliem Fakir In 1824, the poet Ralph Waldo Emerson wrote off China as 'the booby nation'. Emerson's attitude marked the pervasive western prejudice doing its rounds on China: a poor backward country, suffering from squalor and poverty. Not much was known...
In exchange for oil, China builds infrastructure in Angola, a country devastated by three decades of war. This report shows Chinese workers building houses on an enormous project, Angola's biggest, which will eventually span 81 square kms.